Centcex, what is it? Centcex solves two concrete problems in the world of cryptography, here they are.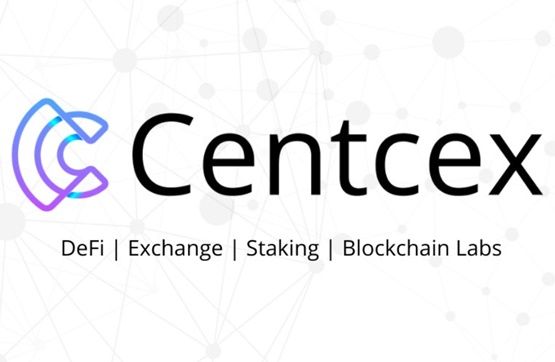 Centcex was designed to solve two big issues in crypto today. The crypto security problem and the user experience problem.
Today's cryptocurrency and digital asset activities are already a growing reality and will increasingly become an integral part of our daily lives.
The world as we know it is in a state of constant and accelerated change. The ability to have borderless commerce and communication through the internet has already caused an immeasurable change in the way individuals handle their lives, finance and security.
As this digital trend deepens, everyone independent of origin or social status will be given the empowering opportunity to
participate in decentralized digital economies powered by blockchain technology and cryptocurrencies.
Decentralized economies powered by cryptocurrencies enable people and businesses to conduct trustless, anonymous and secure transactions across national borders. New opportunities for retail, entertainment, finance and essentially anything else that a person might want to spend fiat currency on, are already available in this digital economy today.
Can you explain in detail what is Centcex ?
Centcex is a project which is developing exchange, staking in current roadmap & will be developing more products in future.
Centcex, its advantages and features:
Centcex is that trusted gateway for blockchain and the emerging decentralized economy, by providing a safer, faster and smarter cryptocurrency experience for all users to enter and thrive in this new decentralized economy.
Guided by an integrated and dynamic thinking, our blockchain platform allows users to have access to countless products and services that are indispensable on a daily basis, including exchange, staking, and payment channels and more.
Centcex is built of 3 elements
This ecosystem was designed to solve two big issues in crypto today.
The crypto security problem and the user experience problem.
1. Centcex Exchange
The Centcex Exchange is a major feature and use case for Centcex Token and its ecosystem of apps. Our exchange enables users to directly trade one coin or token to another, from one coin to another (e.g. BTC to TRX or ETH) with high security, full privacy and unrivaled speed.
The aim behind the exchange is to make it simpler, faster and more convenient for our users to trade crypto currencies.
Centcex Spot Exchange was designed for both beginners and advanced traders. Using the latest gRPC technology, we will build one of the most advanced crypto currency exchanges in the world, which is capable of providing superior security and intuitive user experience, and able to support 1M+ transactions per second.
2. Centcex Staking
Staking allows stakers to earn upto 100% APY from the revenue of platform products. Token holders can simply stake the tokens and start earning, staking options will allow you to stake token with multiple Staking Pools with rewards in multiple different coins on BSC.
Staking program will be launched after releasing the web version of Centcex Exchange.
3. Centcex Labs
In order to develop superior solutions and apps we draw expertise from our own experience of many years of blockchain and software architecture development. We will field and introduce major groundbreaking projects that bring simple and accessible solutions to the Centcex apps; products that are the result of creativity, extensive research and an excellent team that has honed its skills over the past decade. The result will be innovation with usability and purpose.
Please follow and like us: