Café Bake N More in Dubai, payment in bitcoins possible or not? Yes, it's possible, one more business accepts Bitcoin in Dubai.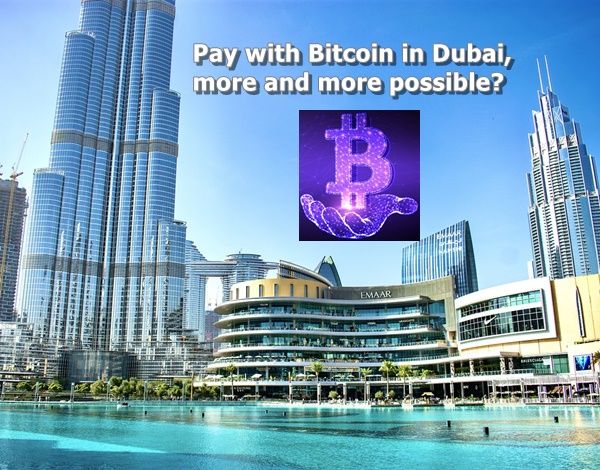 Café Bake N More based in Dubai, the place to go in Dubai to drink coffee and pay in crypto.
There is more and more talk about Dubai as a place of reference to develop one's business in cryptos, but what about living there paying in crypto?
If Dubai wants to become a reference in the integration of cryptocurrencies and businesses related to this ecosystem, it is also necessary that when you live there you can easily pay in crypto.
That's why the announcement that new businesses accept payment in crypto is crucial in order to allow newcomers investors and entrepreneurs in DeFi to be able to pay in crypto more and more, which is logical.
Bake N More cafe owner Mohammad Al Hammadi said the company wants "Bake n More to be a coffee and pastry hub for crypto users in the UAE."
It is hoped that the news of decentralized finance will be increasingly marked by businesses and companies that accept Bitcoin as a means of payment in Dubai, this will make it even more attractive for cryptocurrency owners.
Café Bake N More is just the beginning thanks to the crypto ecosystem that is being set up in the United Arab Emirates.
The crypto ecosystem in the United Arab Emirates has the support of the authorities, who are working to put in place regulations favorable to the development of the blockchain and cryptocurrency industry.
The UAE Securities and Commodities Authority is indeed working on a law that will allow crypto players to obtain a federal license.
The Financial Services Regulatory Authority in charge of regulating the Abu Dhabi Global Market, meanwhile, wants to promote non-fungible tokens (NFTs).
The restaurant industry is a sector that is contributing to a growing adoption of cryptocurrencies by the general public. Bitcoin (BTC) and crypto-currencies in general are finding their way into coffee shops like Bake N More, as well as Michelin-starred restaurants.
Please follow and like us: