BEE Capital is a decentralized autonomous organization (DAO) crypto capital, focused blockchain projects. Here are its features.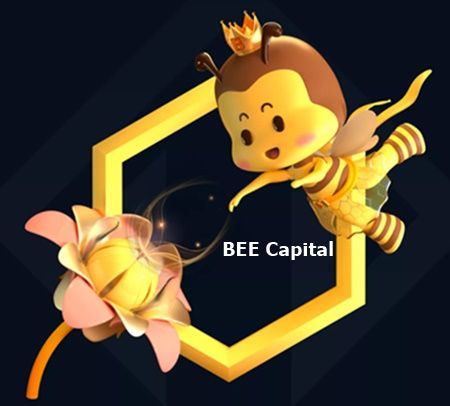 BEE Capital is a decentralized autonomous organization (DAO) crypto capital,focused on early stage blockchain projects, that helps promising projects reach their full potential by leveraging the investment power and buzz creation potential of our community.
The goal is to democratize access to investment opportunities that were previously available only to wealthy investors and venture capital funds, by opening up the closed ecosystem of investing in early stage crypto-currency projects to everyone.
BEE Capital, market environment and objectives:
The crypto-currency industry is evolving rapidly. That's why leveraging the principles of blockchain and decentralization to create an ecosystem of decentralized financial markets is paramount. This will allow anyone holding their tokens to invest in early-stage startups and encourages members to help fund DAO projects.
This is in areas such as user acquisition and marketing. with DAO representatives (DAO members) evaluating new projects, opportunities and potential partners. The DAO will then decide whether to fund the proposed project.
BEE Capital will focus on SocialFi, Web3, DeFi, Metaverse, NFT and GameFi, payment and transaction infrastructure, and compliance solutions.
Through BEE Capital, we will make meaningful investments in SocialFi, Web3, DeFi, Metaverse, NFTs, and the ecosystem around BEE DAO. It's not just a strategic business decision, it's an "opportunity to invest in the future and the future of technology.
An investment in mass adoption. It's part of being a good manager of the industry and laying the groundwork for the future."
In conclusion:
This ecosystem has extensive in-house fintech expertise and development resources to serve the startups it supports. Everything is done to facilitate integration with the products and services of this project, as well as to provide extensive marketing and community support and liquidity settlements for partnership agreements.
Here, everyone is convinced that blockchain technology will change the way we connect and use financial services.
This means that the goal is clear, to help, support, accompany entrepreneurs who are helping to advance the crypto revolution.
This ecosystem aims to foster the continued adoption of digital assets and the expansion of the Web3 systematic ecosystem.
Please follow and like us: