Ari Swap, what is it? Social Blockchain platform built on Celo. Discover all its features as well as direct access to the official website.
Ari Swap, social Blockchain platform built on Celo includes NFT Marketplace, Games, E-commerce, E-learning, Social media. Social fun, for Social good. Prosperity for all.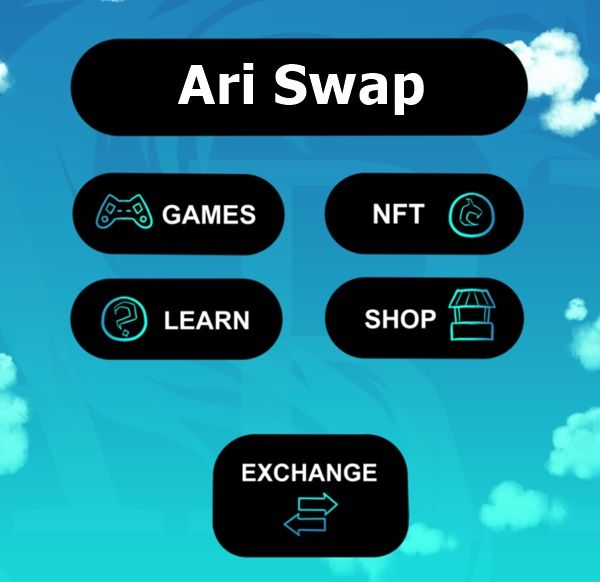 Ari Swap platform, its features:
This is a platform with a decentralized structure that is designed to effectively manage, allot, and transact digital items. The key advantage of this is that content creators and gamers can have a newly developed model to own goods virtually.
AriSwap focuses on value creation and gamers. Hence, gamers stand a great chance of enjoying a new gaming experience. Gamers can transact their digital items in exchange for ARI tokens, Celo, and Cusd through our NFT Marketplace. Users can seamlessly interact or trade with other gamers. This serves as a means of income generation for gamers and creators.
● Social play-to-earn game
● NFT marketplace
● Cryptocurrency exchange
● E-learning and education
● E-commerce
● Built on Celo blockchain which offers carbon neutral solutions
● Wallet options such as Valora
● Lower gas fees
● Mobile for all
ARI token:
ARI Token is specially developed to cater for all users, as AriSwap offers an innovative solution for users to seamlessly trade their digital items. Joining AriSwap gives you the access to interact with other users while trading your virtual goods.
According to a research report by Insider Intelligence, fraud cases recorded from in-app purchases globally have increased drastically. On the average, 7.5 virtual items are lost to fraud without any revenue generated. We are committed to putting an end to this ugly trend, and this is why
ARI Token has been developed to guarantee safe and secure transaction of digital items
Funding allocation:
All funds raised in the crowd sale shall be utilized for the advancement, promotion, and expansion of the Ari coins platform. Total supply of 1 Billion tokens. 250million locked for game environment and game partnerships as well as (play to earn) 25million locked for investors/partners and team. 175million locked for LP pools, farming, and NFT apy utility.