What is Rhinos Flyland? To start, let's say our mission is to make blockchain games more immersive. See the result now.
What is Rhinos Flyland? RHINOS FLYLAND is a blockchain-based game.
RHINOS FLYLAND is a blockchain-based game that allows players to earn money by breeding, training,
fighting and trading digital pets, called RINOs.
The more powerful the RINOs you own, the more money you earn by selling them on the Marketplace.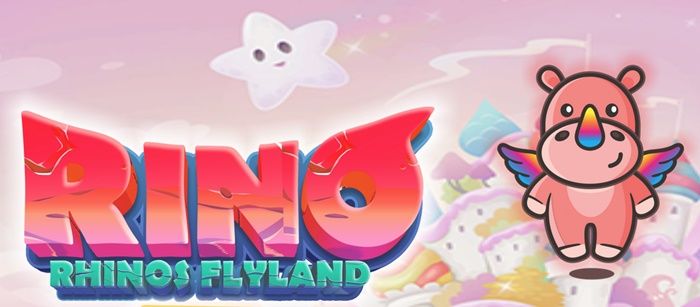 What is Rhinos Flyland?
RHINOS FLYLAND was originally divided into two tribes: the hunters and the monsters. The Hunters have RINOs, warriors with supernatural strength and intelligence (they are called RINOs).
On the island, ancient gems have been discovered that are extremely valuable to both tribes. The mission of our loyal RINOs is to help the Hunters
fight these deadly space monsters.
Save dozens of unique rhinos, each with their own unique skills! Treat the RINOs well and build farms to feed them and evolve them into warriors to expand your collection and fight them. The key to victory is to obtain rare species to gain advantages in battle.
If you are looking for relaxation, RINO FLYLAND is for you. It's delightfully satisfying to raise, hatch, and breed rhinos with an array of elemental abilities, then have them battle space monsters.
In addition, this game helps players generate multiple streams of income, such as a local job that pays the bills.
RINO FLYLAND can be played with a smartphone and an internet connection.
We support wildlife protection around the world through donations and player awareness.
Our mission
Our mission is to make blockchain games more immersive and create legitimacy and value.
In addition, we will donate 50% of the profits to support global NGOs that protect wildlife around the world.
the world.
RHO Token
The ultimate goal is to support organizations that protect wildlife from extinction around the world.
All 50% of the transaction fees collected from Marketplace will go to these organizations in most legal matters.
Use Case
Governance:
Rhinos Flyland aims to empower players and RHO token holders. Players and Holders can participate in proposing or voting on important game changes.
Staking:
RHO holders will receive rewards from the Rhinos Treasury.
Payment:
Players can use RHO to pay for in-game items or sell BNB to withdraw fiat.