Discover Vent finance, the community startup platform built on Cardano-Polygon and powered by $VENT.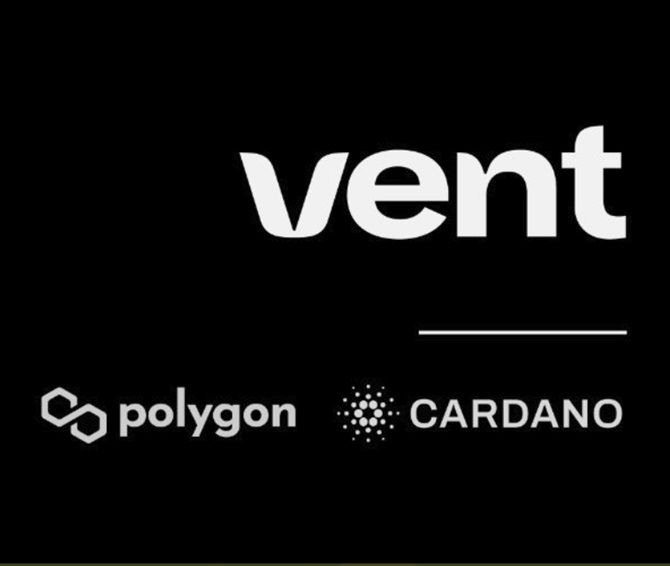 Vent finance, the easiest way to search, apply and invest in early stage Cardano-Polygon projects.
Centralized-Decentralized Finance (CeDeFi) has the potential to disrupt and transform existing financial markets.
We believe there are four main barriers to overcome before widespread adoption. These barriers are
Simplicity: A seamless financing experience for all
Security: A safe environment that prevents scams and market manipulation
Transparency: Clear feedback on updates, investment terms and ownership.
Inclusivity: Allowing all investors to buy at a low, fixed price.
VentUp was created to solve the fundamental problems of the startup space and provide the Cardano and Polygon community with an all-in-one platform to invest, raise funds, and interact among community members.
The main goal is to create a simple, transparent and secure environment for everyone, regardless of their previous crypto experience.
What exactly is Vent Finance?
Vent Finance allows projects to raise funds in a transparent and secure manner while creating strong communities that support them.
It is the platform that allows communities of investors to search and interact with project creators to exchange ideas and contribute to the growth of the ecosystem.
This allows Vent Finance to support high quality projects and become the first mass adopted DeFi platform in the world.
Vent finance, opportunity:
Finding the right investors for creators is not just about finding someone who wants to invest. It's about finding someone who believes in the creator's vision, understands the challenges involved, and has the business acumen to succeed.
The crypto-currency industry is full of "investors" who claim to provide resources and support, but fail to deliver. A project needs several experienced and knowledgeable investors in a specific field and perhaps more, who ultimately enable sustained growth of the project.
On one platform, Vent Finance brings together the best of the industry's needs.
Leverage the power of decentralized finance to build and invest in leading blockchain projects.
Vent finance and its token $VENT, tokenomics:
Vent Finance raised $1,362,000 from its token sale. A total of 67,035,714 tokens have been sold. The $VENT token is an ERC-20 (Polygon Chain) based token with a total supply of 250,000,000.
The token distribution is an important aspect of any project as it directly affects the project's long-term growth and sustainability. The Vent Team has allocated the necessary supply to private sale investors to fund the development and growth of the Vent ecosystem. All partners involved in the private sales are strategically chosen and important to the project's long-term maturity and have been carefully vetted through KYC/KYB verifications.
For the public token sale, we have allocated a sufficient amount to reward early supporters of our project and allow them to participate in future IDOs on the VentUp launchpad. The remaining tokens will be used for operations, marketing, development, liquidity for exchanges, partnerships, advisors, community incentives, and team allocations.