Solster and its token STR. Discover its ecosystem: IDO Launchpad | Decentralized Exchange | DeFi Swap | and much more.
Solster, the first DeFi product of Solster ecosystem – IDO Launchpad for Solana projects offers Guaranteed token allocation to participants, Auto token claim program, and Decentralized KYC.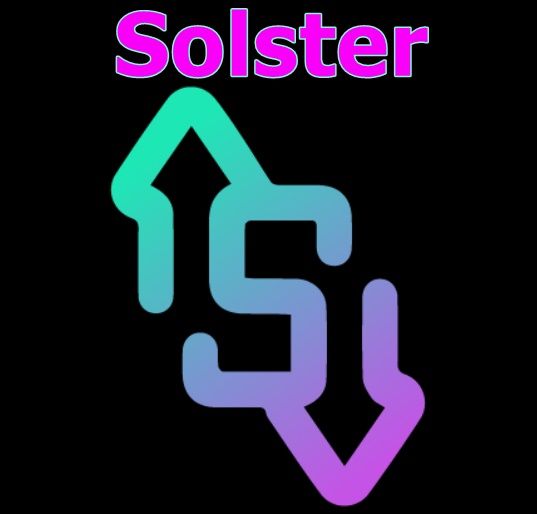 Solster ecosystem built on the Solana blockchain, Serum and Bonfida can make decentralized finance fast-paced, fair and accessible for everyone.
Solster, what is it?
Solster Finance is an ecosystem that helps investors to diversify their decentralized
finances (DeFi).
Solster ecosystem incorporate,
– IDO Launchpad for Solana Projects
– Decentralized exchange (DEX) for crypto trading
– DeFi swap
– Token staking
– Token vesting and
– Lottery platform.
Solster Finance is an ecosystem that helps investors to diversify their decentralized finances (DeFi). Solster ecosystem incorporate IDO Launchpad for Solana Projects, decentralized exchange (DEX) for crypto trading, token swap, token staking, token vesting and lottery platform.
Our key focus is on – Improvement on user experience – Advanced Launchpad functionality – Easy token sale flow – DEX trading window design – Transparent and decentralised lottery platform based on legacy, pooled giveaway, and subscription models – Customer support system.
We aim to build a quality DeFi community and explore the DeFi ecosystem with Solana.
Solster will grow DeFi exponentially to flourish the crypto economy. The ecosystem will easen up investing in decentralized finances and make it easily accessible for everyone. It will also ensure the new crypto projects have a seamless fund raising through the vast community in a decentralized manner.
Why Build Solana Blockchain Powered Solster Ecosystem?
The rapid growth in decentralized finances in the past few years has helped many Ethereum based platforms spring to life. However, the volumes of transactions in DeFi have always led to scalability issues. The Ethereum networks are congested, slow, and expensive at the same time.
Developers have been trying to solve scalability complexities for a long period. Some blockchain solutions as Binance Smart Chains have tried to solve the scalability problems existing in the market. But they also need a fair bit of improvements in making the ecosystem fast-paced, safe, affordable, fair, and decentralized.
It is where we think of the Solana – based Solster ecosystem as a perfect fit against the existing DeFi problems. The followings are the major reasons:
– Solana supports 65,000 TPS. Well, Solana is designed to scale together with hardware, and bandwidth.
– Solana's transaction fee is very small and that's the reason it cost-effective.
– As you know decentralization is the core requirement of blockchain and
Solana meets it perfectly. The sluggish decentralized finances need massive improvements. We think our Solster ecosystem built on the Solana blockchain, Serum, and Bonfida can make decentralized finances fast-paced, fair, and accessible for everyone. Solana networks can handle large transactions per second with a peak of 65000 TPS.
The network costs very little when compared with counterparts. No matter how congested the networks are, Solster ensures the users participate in the network.

STR token:
Type: SPL Token on Solana
Token Name: Solster
Token Ticker: STR
Total Supply: 100M
Token Price: $0.065
Fundraising: $1.36M
Full Dilution Value: $6.5M
Future Mint: Supply fixed future Minting disabled.
DeFi News with Solster, what you need to know.
Solster Ecosystem Solutions for DeFi
1. Informative Launchpad Application:
IDO application form will have everything listed on it — competitive price, application timeline, defined timescales, and documentation.
2. Equal Opportunity for IDO Investment: We offer healthy opportunities to private and public sales investors by limiting the investment cap. It's undertaken in a fair approach to purchase IDO tokens.
3. Optimistic Growth: Limited number of IDO token allocation to individual and calculated locking period will helps to control the token supply in market and protect the
investor's investment for long term.
4. Guaranteed Allocation to All Participants: The hallmark of the Solster Launchpad is a two-round system that makes every tier level guaranteed token allocation.
5. Reward all Solster Token Holders: Solster has found a solution to incentivize and reward all token holders in a way that is inclusive and with a low barrier to entry.
6. Easy Token Sale: Advanced IDO token helps participants save time and respect their contribution. It's too close to automate.
7. Customer Support: We believe that amazing customer service is what makes a business shine. Streamlined support with defined timescales. We offer 24*7 by chats and
online ticketing system.
8. Competitive Platform Fees: The fees will be kept nominal and marginal for IDO launchpad, DEX, swap, lottery, and other competition acts.
9. DeFi Community Support: To build a well-engaging community for well-planned promotions, giveaways, competition activities, and token stacking interest.
10. Improved DEX UI/UX: Reviews cryptocurrency trader's feedback for next-generation DEX trading window design. It will gives comfort experience to use trading window.
11. Restrict Bot Program: Advanced system to prevent or filter the automatic program (bot) to participate in IDO and trading process.
12. Investment Security: Releasing of IDO raised amount to Projects based on milestone to ensure all the users fund are safe and cannot be misused. Team at Solster will find out the win-win solution for IDO and Investors.
The focus of creating an integrated system like Solster is to help initiate and manage decentralized finances. Solster will introduce its innovative solutions through its decentralized ecosystem. Come and discover them now.