Raijin, what is the purpose of this game and how to play it? This is an RPG adventure game built on the Ethereum blockchain.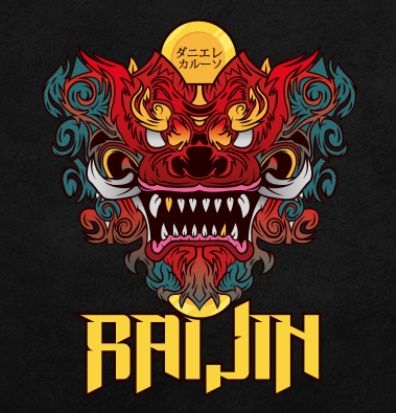 Raijin is a new type of game, partially owned and operated by its players. Earn Raijin tokens by playing and use them to decide the future of the game!
Raijin, what is the purpose of this game:
Take on the role of a unique warrior, leader of your army. Walk through vast and picturesque lands, where you will gain many companions but also enemies. Gather a unique team thanks to which you will reach the top and become a LEGEND.
Draft your starters. Challenge to be the best. Outsmart and counter your opponents strategically to place rank in competition. Earn $RAIJIN through play, and become part of our community-based governance. Each character has unique strengths and weaknesses based on its element. With billions of possible element combinations, the possibilities are truly Infinite.
The main goal of the game is to acquire artifacts. Each artifact gives access to a different part of the Raijin platform, such as yield farming and staking. Artifacts as well as warriors can be traded on our nft market. You can also take part in expeditions and duels where you earn tokens.
This game is inspired by Axie Infinity, partially owned and operated by its players.
Raijin, roadmap:
September 2021
Alfa Version
First Official Partnerships
Deals with Influencers
October 2021
Promotional Campaign
Raijin Merch
Yield-Farming for Early Investors
November 2021
Beta Version
NFT Marketplace
Stablecoin Protocol
December 2021
Stablecoin Staking for Early Investors
Whitepaper
REBUY AND BURN EVENT
As experienced team of developers, we decided that we want to give you some special oppurtunity to earn money and have fun at the same time. Thats why we are making Raijin The Game.
Please follow and like us: