Meda token, Medacoin, from the platform Medabots, what is it? Megabots gives video game users the the ability to manage their virtual assets in the game virtual assets!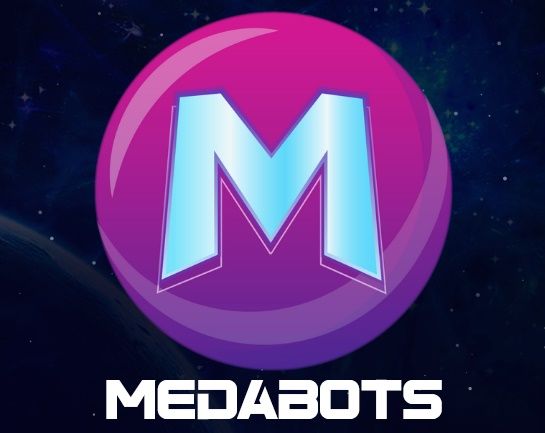 Meda is a new cryptocurrency (BNB token) that gives video game users the ability to manage their virtual in-game goods!
Not only will Meda token be the native currency of the Medabots NFT marketplace but there are also five other ways of using Medacoin.
Meda token, the native token of the Medabots platform, here are 5 practical use cases:
1. Purchase in-game items and physical Medabots merchandise.
2. Use to enter live tournaments and earn tokens. Ability to use Medacoin tokens to enter wager matches!
3. Mint Medapart NFTs (which can provide additional revenue for the token that can be used to fund future tournaments or contests). Medapart NFTs: Head + Left Arm + Right Arm + Legs which add to about 24 different Medabots X 4 different Medaparts X 5 rare parts = 480 different unique mintable Medabots NFTs ("skins" which show wear and tear could lead to more customizations)
4. Earn coins by referring friends.
5. The same MEDACOIN tokens can be used in/transferred to all future games.
Get a headstart managing your MEDABOT and in-game inventory with MEDACOIN!
Medabots:
Game Launch Dates :
In the third quarter of 2021
Medabots (single & multiplayer) will be launching on iOS & Android. In 2022 Medabots will then launch on Nintendo Switch, PlayStation 5, Xbox Series X, and PC. There are plans for the following years to create a Medabotsmovie and action figures.
Choose & gear up your Medabots to battle against mysterious characters who will challenge your limits if you are ready to become the Medabots Champion!
Meda, tokenomics:
The total supply is 100,000,000,000 (100B) tokens. Of those tokens 10% (10B) will be allocated to research and development (R&D) for the Medabots video game, 10% (10B) will be for Medacoin and Medabots marketing, and 15% (15B) will be for staking rewards. Players will have the ability to stake their Medacoin to earn rewards. The rewards will start off high to incentivize user growth, and as Medacoin reaches maturity the incentives will gradually decline.
Please follow and like us: