Kamaleont is an investment company specialized in assets of the Blockchain Market, facilitating people's access to this financial ecosystem.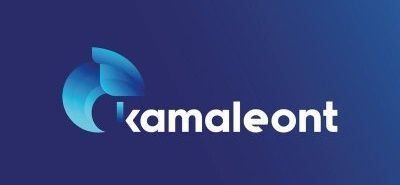 Kamaleont has been created to enable access and simplify investing in the blockchain economy. Through its unique investment approach and applied blockchain technology, this project creates diversified strategic investment vehicles designed for the blockchain economy.
When you are interested in DeFi news, you are often looking for new ways to invest, solutions that simplify the steps of an individual investor, and that is why this project could be of particular interest to you.
Kamaleont, the benefits offered:
Investors participate at the enterprise level, they are co-owners of Kamaleont and benefit from all its revenues and investment profits. By allowing access at the company level, investors avoid investment fees or misaligned interests between fund managers and investors.
Considering the blockchain economy is still a fraction of total global assets under management (0.2%), and that growth is projected at a high rate (7x vs total asset management CAGR), the opportunity both for investor and blockchain asset managers is substantial.
As already mentioned above, we are talking about an innovative investment company that specializes in blockchain economy assets.
It makes investing in the crypto space simple, accessible, professional and trustworthy, providing a holistic solution for both novice and experienced investors.
This project was built on the basis of blockchain technology, which entails much-needed benefits for the company and its investors, including transparency, profitability, immutability, process automation, and liquidity, among others.
Advantages: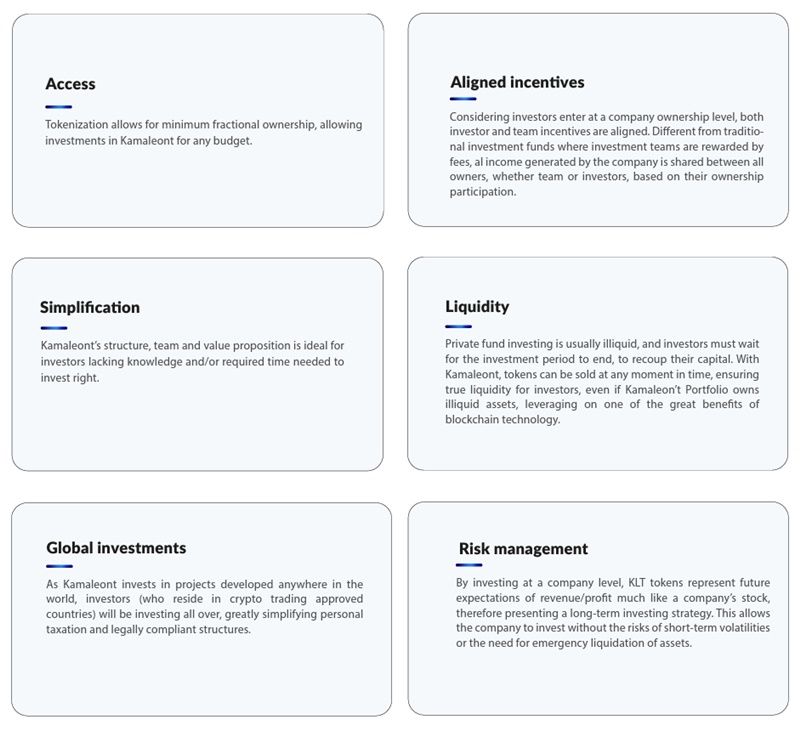 KLT token:
As a decentralized platform, investors are invited to participate as fractional owners of the company, therefore being a part of all future returns generated. To achieve this, Kamaleont has been tokenized, meaning that a definite number of tokens have been created to represent ownership of the company. Investors will acquire KLT tokens which are equivalent to % property of the company and entitles that investor to its % of dividends.
To recognize long term investors and increase value to the company, KLT buy or sell transactions will be taxed by 9%, all of which will be reinvested in the project: 5pp invested in KP, 3pp back to investors (liquidity pool, dividends and burns) and 1pp for project operations.
As a company Kamaleont will develop investment vehicles that consolidate a diversified portfolio of blockchain based projects following specific parameters to maximize safety and profitability, while leveraging the team's on-growing expertise and track-record.
Please follow and like us: