Jen Coin, privacy digital asset. Discover the characteristics of this token, its utility as well as the website dedicated to it.
Jen Coin, first decentralized currency platform that allows services of fast and secure transaction.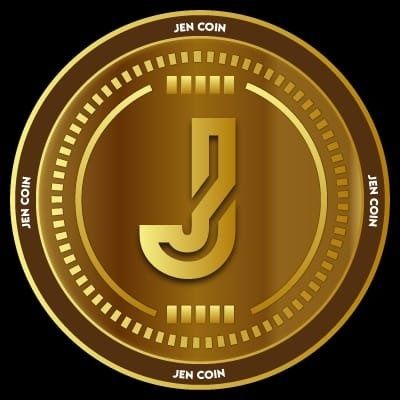 If you are one of the people who follow crypto news then you will certainly like what you read.
Jen Coin, its characteristics:
Based on the existing Binance smart chain.
Transparency
The transactions at JEN coin are completely transparent and anonymous. At the site you are offered optional anonymity, decentralization, and security.
Decentralization
Decentralization allows the transactions taken place to be untraceable. The transfer of control and decision-making from a centralized entity (individual, organization, or group thereof) to a distributed network is referred to as decentralization. Decentralized cryptocurrencies have proven to be an invaluable lifeline for those who were previously denied access to traditional financial systems. In addition, the transactions are under the control of the dealer, there is no limit to the amount of currency, and the dealer can keep the confidentiality of its transaction.
JEN coin is a crypto currency that focuses on decentralisation, privacy and anonymity of the trader.
Anonymity
JEN coin allows a completely anonymous cryptocurrency exchange. The transactions are logged on the network's computer. Although the wallets, address and history of the transactions is available publicly but the owners are not documented and are kept anonymous. This adds to the safety and security of the platform.
Security
JEN is a trustworthy and secure project with a completely decentralized policy. It allows you to buy and sell with complete confidence and trust because our encrypted escrow system keeps the entire trading process transparent and secure. Users can be confident in their participation in JEN.
Low transaction fees
Everyone is aware of the high transaction fees charged by other crypto-currency networks. That's what prompted the team to create a crypto-currency that can operate with low fees.
It will be charged as low as $0.001, which won't hurt your wallet.
JEN Coin cares about wallet owners and hopes they will benefit from every transaction, rather than paying more transaction fees.
The goal is to provide everyone with an independent financial system so that the world can create banking software that allows users to be their own independent bank.
The mission is to provide simple but solid banking services so that everyone can support their finances with easy access from anywhere in the world.
To conclude:
This is a type of crypto currency that is backed by a crypto VPN. Here is a bep20 token coin with a supply of 100,000,000. The Zero coin protocol allows for lightning fast transactions with the cheapest transaction. This is the blockchain network that uses the proof-of-stake scripting method and pays a 40% APR on coins held.
It is a platform that allows Proof of Stake Mining, payment gateways for internet enterprises, and multiplatform wallets for local merchants. The JEN coin is the most decentralized block chain on the crypto market.
Please follow and like us: