Kodachi Token is all about passive income. Discover this fascinating ecosystem as well as direct access to its official website.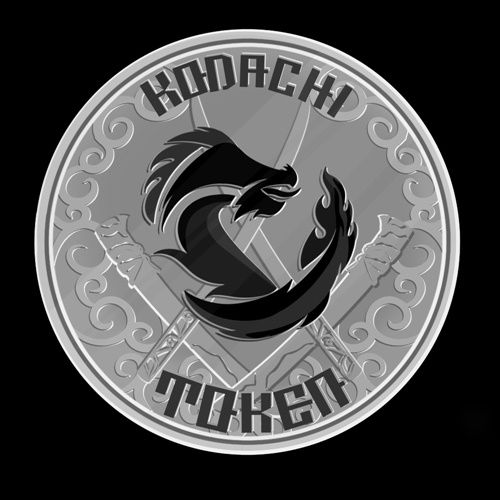 Kodachi Token, thanks to the new NFT collection "Masked" will be the new digital asset you can bet on to earn passive income.
If you are interested in crypto news, then, you should not ignore this new token, find out why?
Kodachi Token, its characteristics:
It is an ERC 20 token, this means that it works on the Ethereum blockchain.
It was planned to create gateways to the BSC, FTM and AVAX networks, they are also under development, in addition to the Holy Grail of Dex, which will change the way investors see decentralized exchanges.
UTILITIES:
Kodachi DEX:
The Kodachi DEX will revolutionize decentralized exchanges with a number of capabilities that have never been seen before on the same platform.
How does it do that?
This protocol has rethought the traditional function of a decentralized exchange in that it will not tax the liquidity of a token. Instead, taxes will be levied on the transaction fees.
The goal is to provide a platform for projects to launch tokens with an ETH payment versus native tokens.
In addition, the liquidity pools will be designed differently. When a trader sells, instead of creating a token/ETH pair, it will only cost ETH collected from the user's gas fee. This will avoid "chart dumps" which can negatively impact the project.
Kodachi DEX also provides a presale platform where dev teams can raise funds for liquidity. Solid liquidity will be a must for listing on Kodachi DEX so we will provide the tools for projects to meet those requirements
In addition to this, the DEX will have vesting as well. Vesting means that all the tokens do not get released at once, they can be held in the contract and released in a set schedule like 10% every month, or whatever vesting period is chosen.
Finally, there will be an LP lock similar to Team Lock, Unicrypt, etc. The LP lock provides options that allow developers to lock a certain amount of liquidity for a specified time (1 year, 2 years, 100 years year, 1000 years, anything). The project backers can't withdraw that liquidity until the end of the predetermined lock period. This creates a secure investment for buyers and holders.
Kodachi Token – NFTs
Kodachi:
The mysterious entity, Mr. Kodachi, is the founder and CEO of Kodachi Token. You may recognize him as the driving force behind the Kishimoto ecosystem. After leading them to a 175mil. market cap, Mr. Kodachi has decided to launch his very own project in Kodachi Token, bringing you a revolutionary DEX, rewarding staking options, beneficial NFT collections and most importantly, a safe and organized project that will position itself to become a top ranked token in the long term.
Please follow and like us: