Griffin Land, 6400 mythological heroes NFTs in the game! Discover a blockchain-based, #P2E battle game that has PvP and PvE modes on BSC.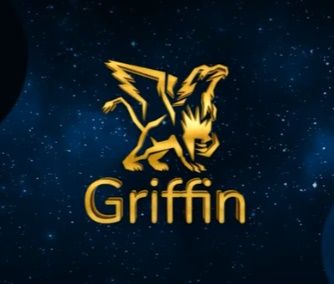 Griffin Land is a one of a kind game in which players can see renowned warriors, immerse themselves in its digital reality, and refuse to leave.
Find out now why this game will be on the GameFi news for a long time.
Griffin Land, introduction:
The game's success and quality are ensured by a group of professionals who have assembled around the concept. A great number of experts from several domains make up the Griffin Land team. The team has what it takes to develop the first ever Play-to-earn and crypto currency by combining their knowledge, skills and unique ideas.
While enjoying the game, every participant gets a chance to earn money. In the future, the players may make new friends with whom they might form a team to attain victory.
This is a defining moment in the gaming and finance industries, made possible in the GameFi era.
The manner of life that most people are accustomed to has shifted dramatically. There is no turning back, now that technology has infiltrated our lives to such a degree. Finance, economics, and everyday life – much of it has already been digitalized and is driven by the internet.
Griffin Land game helps you to spend your free time with games and earn money. Welcome our warriors onto the stage.
The world we live in nowadays is going onto the internet, seamlessly and quickly at the same time, blurring the barrier between our real lives and our virtual ones at times. As most of them are aware, YouTube has supplanted television broadcasting, and Amazon has taken over the retail business. The majority of them are unable to function without access to the internet. They check their emails before going to bed and wake up with their phones in their hands. Every part of one's life has been digitalized. Paper money has almost completely been supplanted by digital money. Furthermore, you are all aware that the crypto currency revolution has sparked.
The present environment of new technologies, financial systems, and user preferences opens up enormous possibilities for developing systems that are as near to reality as possible and can aid in the execution of products that are difficult to differentiate from reality.
Griffin Land Game
Griffin Land is a blockchain-based, battle game that includes PvP and PvE modes on Binance Smart Chain. Inspired by the mythological characters, where each hero is an NFT. Depending on the game mode, players will receive plenty of valuable rewards such as $GLAND (In-game token) and mystery chests containing other items. Players are able to play individually or join leagues and teams.
Griffin Land, an NFT game, is exceedingly simple to join and begin playing; anyone, even those who are new to the world of play-to-earn crypto games, may download and play with ease. The game takes this concept to the next level, making the game more accessible. To play, players must first download the game to their Android and PC.
In-Game Currencies and NFTs
In order to comprehend their use in the game, let's familiarise ourselves with the procedures and functions of tokens.
It's important to understand that Griffin Land allows you to buy and sell variety of NFTs.
Users can buy boosters/NFTs with the game's internal currency to make gameplay more efficient and productive.
Every NFT in the game, whether it's a power booster/character ability, has unique intrinsic properties that are stored in IPFS and synchronised with the blockchain. All of these items can be presented as traditional NFTs and sold for $GART and $GLAND.
The NFT is part of a limited-edition set, is exceedingly rare, and can be readily exchanged for any cryptocurrency.
The player can choose whether to have a limitless or limited supply of NFT. These NFTs can be sold to other players for a profit.
Please follow and like us: