Champinu aims to build a complete and growing Ecosystem which provides real utility and real revenue which flows back into the token.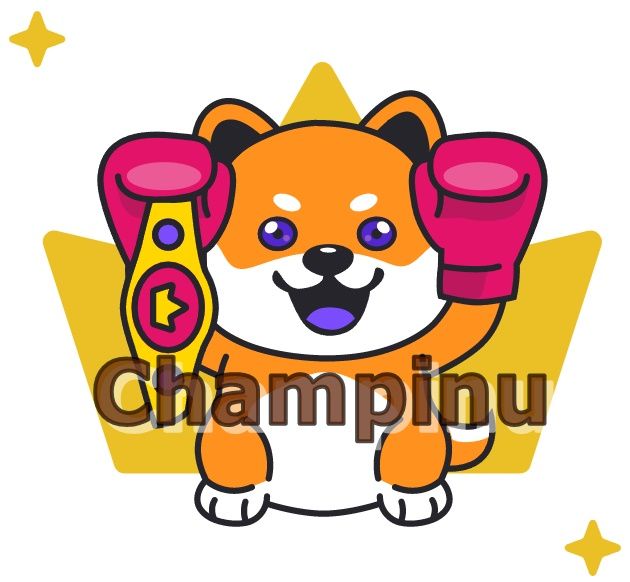 Champinu plans to revolutionize the Online Casino industry by introducing unique and brand new games, offering attractive bonuses and the best possible user experience to make customer acquisition easy.
Champinu, what is it?
The Champinu Ecosystem is a community driven Project, with branches in the Metaverse and Casino industry.
Champinu is building the world's first Community-owned Casino. With some of the most popular game modes amongst gamblers, Champbet will also have unique features to make customer acquisition more simple.
Besides having some attractive rakeback and VIP levels on the casino, there will also be unique game modes which no other Casino has.
The native NFTs of the platform will be revealed little by little, the first ones are already available
These NFTs can be traded, bought, sold and even wagered!
Exclusive staking pools that will only be available to NFT holders will also be available soon.
Holders will also be able to enjoy special bonuses and increased rakeback in the casino.
You will soon be able to access a new P2E game that will be played in a Metaverse like universe in which Champs can compete in different mini-games and either bet chips or entire NFTs.
Staking pools:
The CHAMPINU staking pool is the main staking pool available to the community.
This staking pool has been designed to not only combat inflationary pressures but also reward our investors for holding their tokens over a prolonged period of time.
With every buy or sale an X% is rewarded to investors. To put it simply, if you purchase 100 tokens, X of these tokens will be charged to reward stakeholders.
Therefore, even though we promote trading, it's to the benefit of all users in the ecosystem to remain in this pool to benefit from transactions in the network. Rewards removed from the staking pool, will
however not be charged with a fee. This will allow our investors to claim rewards from the staking pool at their will with no strings attached.
Champ NFTs are part of the Champinu ecosystem:
NFT holders will be able to stake them on our Staking pool and join the exclusive staking pools ONLY available to NFT holders.
Champ holders will also have additional benefits on the casino, you can expect exclusive bonuses and also increased rakebacks on your bets.