Bitcoin legal tender, a first country recognizes it. This is a historic moment. Which will be the next countries to follow this example?
Bitcoin legal tender in a country, who would have said it? At least not those who have claimed for years that bitcoin is not a currency. And yet the facts are proving otherwise. Indeed, a first country, El Salvador, has just made it legal tender within its borders.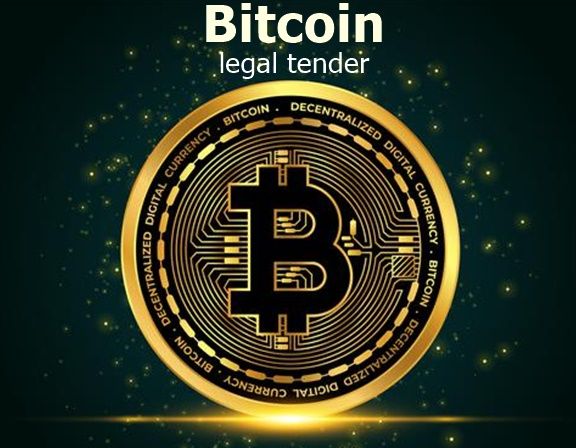 El Salvador became the first country in the world to convert bitcoin into legal tender.
If you're interested in crypto news, then you couldn't ask for better for Bitcoin.
Indeed, the Congress approved on the night of Tuesday to Wednesday by 62 votes out of 84 the proposal for the adoption of cryptocurrency by President Nayib Bukele.
A large majority of MPs voted in favor of creating this bitcoin legal tender law despite concerns about the impact it could have on El Salvador's negotiations with the International Monetary Fund (IMF) for a plan to billion dollar aid.
Bitcoin legal tender, the facts:
Salvadoran President Nayib Bukele nonetheless touted the potential of bitcoin, which would allow Salvadorans living abroad to send money home, while ensuring that the US dollar would continue to be used.
On his Twitter account, Nayib Bukele said the cryptocurrency would increase investment, tourism and economic development for the Central American country.
The adoption of bitcoin will be optional for individuals and will not entail risks for its users, Nayib Bukele added.
The government will ensure convertibility into dollars at the time of the transaction through a trust created within the country's development bank Bandesal.
By law, however, cryptocurrency will need to be accepted by businesses when offered as payment for goods and services. Taxes can also be paid in bitcoin.
Bitcoin legal tender, which country might also be tempted?
After the announcement of the young president of El Salvador, Nayib Bukele, it is the turn of the Panamanian Congressman, Gabriel Silva, to comment on the decision of El Salvador:
"This is very important. And Panama can't be left out. If we want to be a true technological and entrepreneurial powerhouse, we must support cryptocurrencies. We will prepare a bill to present to the Assembly. If you are interested in building it with us, you can contact me. "
It is interesting to note – like El Salvador – that Panama does not actually have a sovereign currency, it actually uses the Balboa which is backed by the US dollar. Indeed, the national bank does not issue any banknotes, so it is the US dollars that are most commonly used as paper money.
In the same tone as Gabriel Silva, Paraguayan MP Carlitos Rejala defended a potential adoption of bitcoin and cryptocurrencies. The parliamentarian expressed his belief that Paraguay could benefit from the digital asset ecosystem and its $2 trillion market.
According to Rejala, Paraguay's gross domestic product could drastically increase if Bitcoin-related companies start investing in the country. "It is important to start talking about it and, above all, to do things that boost the financial system with projects that involve governments in global innovations," said the deputy.
More and more countries will be interested in it because it is in their interest, a matter to be followed…
Please follow and like us: