Birb will be a feature-rich token with good returns. Birb is a community-governed cryptocurrency that rewards our holders, and we are constantly adding more features.
Birb is a community-governed cryptocurrency that rewards our holders, and we are constantly adding more features, such as diverse security options, e-commerce plugins, and social $BIRB sending. the objective is to be a leader in Decentralized Finance (DeFi) Cryptocurrency.
This token is designed to be user-friendly, fast and equipped with all the features and developments that will make it a strong competitor in the crypto-currency world.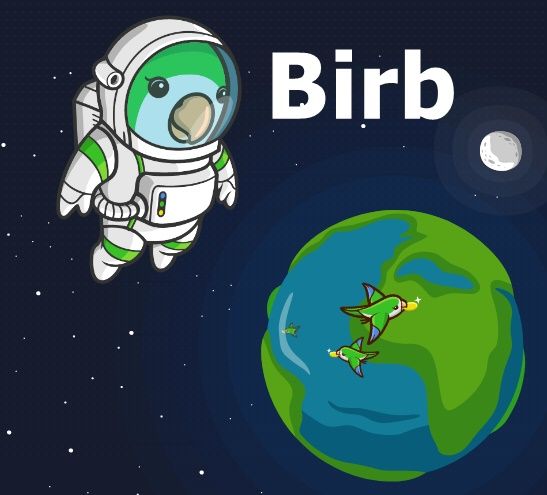 Below you can view some of our unique and upcoming features.
BirbSwap
Introducing Birbswap, A highly-secured decentralised exchange which will allow you to buy, sell or swap different tokens instantly while protecting your identity at all times if you choose to. What will make us stand out from the rest is the option to send while obscuring your identity.
Birb Gaming Portal
By using our gaming portal HOLDERS will have the opportunity to earn extra BIRB tokens which will be very rewarding.
Birb Lottery
With the BIRB lottery users will be able to purchase tickets to win a big NEST (pot of coins). Lottery will be designed to be completely fair and give everyone an equal opportunity to win.
Birb Ecommerce Payments
Soon you will be able to accept $BIRB on all popular ecommerce platforms, including the darknet. Payouts will also be instant with no waiting time.
NFT Marketplace
The Birb NFT Marketplace is coming soon. Our team of artists will create memorable NFT limited edition collectable digital artwork. We also welcome any artist able to create amazing artwork to add to the marketplace.
BirbVote
BirbVote is a decision-making platform where the community can vote on future features and developments. This voting platform will be balanced and unbiased so that large holders cannot influence the votes in their favor. Members can participate by voting for development ideas or any proposal that may require access to the development fund.
To avoid abuse by spammers, a minimum balance of 50 BIRB is required to participate in the vote.
Envoi social
Easily send Birb crypto currency to anyone on most social media platforms, even if they don't have an account yet. The platforms include Twitter, Twitch, Whatsapp, Instagram, Facebook, Discord, Tiktok, WeChat and more.
We believe this will be a critical step in further expanding BIRB's uses across all popular social media platforms.
Please follow and like us: