2K75, what is it? 2K75 is a Web-3 based Sport-Fi Metaverse, combined with NFTs. Discover the benefits of this ecosystem.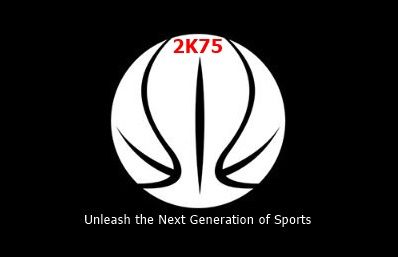 2K75 is a Web-3 based Sport-Fi Metaverse, combined with NFTs, De-Fi and betting platform, users bet sports matches like NBA, Soccer, Esports with our betting platform.
This time, the news of the metaverse makes us discover for a change, a project related to sports.
2K75, its advantages:
It is a betting platform that is decentralized, fairer and safer than traditional betting. All contracts are public, which ensures the transparency of each bet, and your property will be safer than the traditional betting platform since only crypto-currency is used for betting.
Get direct access to five sports categories and two different modes for you to bet on.
More variety of play:
You'll have access to five sports categories to bet on: NBA, soccer, soccer, baseball and eSports, and you'll be able to bet in two ways: Bet to win with stable odds, and PVP betting with real-time odds.
Bet to Earn
In Bet to Earn mode, players will use $S2K to bet, with stable odds.
PVP
In PVP mode, players will use USDT to bet, with real time odds, the odds are adjusted automatically depending on current pool and payouts will be based on the final odds before the match starts.
S2K Token:
Basic Information
Token Name: Sports 2K75
Symbol: S2K
Contract Address: 0x42bfa18f3f7D82BD7240d8Ce5935d51679C5115d
Chain: Binance Smart Chain (BEP20)
Max Supply: 50,000,000,000,000
Sports 2K75 team supports the healthy product economy and further ecosystem growth, S2K has a perfect ecosystem built by multiple deflationary mechanisms.
Bet Burning
Through the betting platform,$S2K will be burned in two ways:
In Bet to Earn mode, whenever a player loses $S2K to the platform, the platform will automatically burn 10% of them.
In PVP mode, after a player wins a bet, 5% of profit is deducted when the player receives his reward, and all of the USDT will be used to buy $S2K and burn.
Lottery Burning
20% of each lottery prize pool will be used to burn $S2K.
NFT Burning
Half of our NFT sales will be used to burn $S2K.
Invite Bonus
You can also get rewarded by inviting, you will get an exclusive invitation link in the Dapp and when someone participates in betting through your link, you will get inviting bonus.
Like any GameFi-based game, this platform uses NFTs, and here's some good news about that.
Customize Your Own NFT
You can build your own NFT with unique attributes, use your NFT to participate in our Metaverse NBA game.