XStudio, empowering artists with NFT. Discover this ecosystem dedicated to artists and its dedicated website.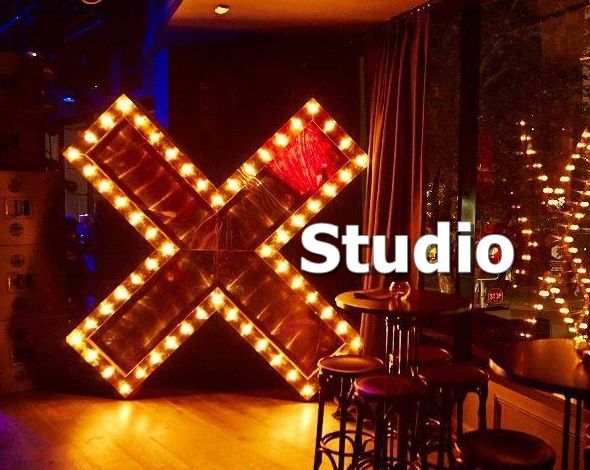 XStudio developed technology for broadcasting called, XCAST and today is a major entertainment
technology hub based around NFTs and blockchain technologies.
XStudio ecosystem:
Here is a decentralized digital marketplace of curated non-fungible tokens that will be inherently connected to the Bitcoin blockchain.
This community facilitates the collaboration of artists and empowers the creators of culture.
Along with Mintlayer, XStudio will launch on the Bitcoin blockchain in December 2022. It is already now on the Ethereum blockchain. That's what sets this ecosystem apart, this is the first NFT platform that will be on two blockchains, with BTC and ETH.
This platform will provide artists with a blockchain based digital ownership service and encryption to enable a digital footprint in full preparation for the launch of The XStudio.
NFTs are used to verify unique items such as physical art and digital ownership. The network of artists and creators can license, own and control the distribution of their content and can make money on sales and royalties on media such as art, music, video, fashion and much more on our platform. They are then connected to a non-fungible token (NFT).
If you are interested in NFT news, then you should be interested in the experience that this ecosystem offers.
XStudio experience:
The XStudio is an NFT marketplace built to accommodate and facilitate the transactional evolution starting with NFT technologies.
An NFT community represented by artists, NFT owners, investors, and art enthusiasts, around the benefits of putting art and collectibles on the blockchain via smart contracts.
It is planned to develop a decentralized marketplace of selected NFTs that are intrinsically linked to the Bitcoin blockchain.
The community of this ecosystem will facilitate artist collaboration and empower creators.
Art helps us emotionally, financially, psychologically and even helps shape this new community.
The X Studio will be composed of a community of users linked to the world of street art, artists and the digital culture.
An innovative project poised to revolutionize the NFT collector experience through the integration of an interactive NFT marketplace and a wide range of rich media proposals.
On this platform, it will be possible to create, auction, exchange, buy and sell NFTs with an artistic projection.
Collectors and enthusiasts' engagement will be rewarded and can seek further information about a particular artist through a series of articles, blogs, podcasts, and videos. Live news and artist interviews about the latest ART trends all around the world will be used on social media to promote the project and the community.
Please follow and like us: