What is SuburbanColors? Discover a collection of hybrid NFTs of 2199 pieces made with lively craftsmanship and programmatic generative art.
SuburbanColors is an NFT hybrid collection and a game of cyborg humans and robots made with animated handicrafts and programmatic generative art. Non-fungible tokens (NFTs) can be redeemable for a game character to play, which adds variety to the gameplay. Current collection consists of 2,199 unique pieces that tell the story of the evolution of the world to the year 2199.
The year 2199, which is the setting of the NFTs, was used to signify the number of the collectibles.
What Makes SuburbanColors Unique?
SuburbanColors is well-positioned to entice users with the utility of NFTs. They tell the story behind the collectibles, their rarity, and their utility. As the world evolves, humankind makes robots to ease up life on earth, but these robots evolved and became stronger than man with time.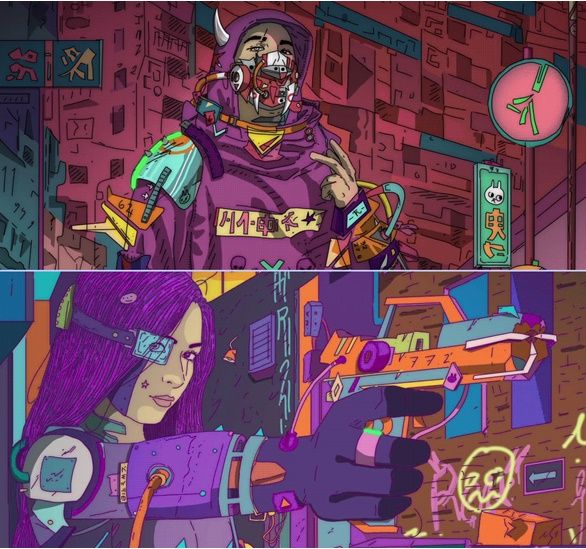 Some humans fled this world in 2199 and have acquired robotic elements to resist this threat. SuburbanColors is a multiplayer play-to-earn game with so many bonuses for users in addition to the passion for playing. Owning two NFTs gives you the right to a 3D printable figure, and owning three NFTs gives you handmade NFT artwork with value in the game. Every wallet has a maximum of three NFTs.
SuburbanColors bring a new experience to metaverse gaming, bringing value to all parties.
That being said, these are split across multiple generations, and for the first generation, the categories will be allocated with 2,199 NFTs of two human cyborgs.
To make each character unique, there are more than 150 different traits that have been categorized through the usage of a rarity system. Each trait has its percentage in terms of how often it can be minted.
When we look at the gameplay mechanics behind SuburbanColors, the game is themed in a cyberpunk setting. It is a game that features strategic management features, that flows neatly with its skill-based action battles, where you as a player are tasked with battling against other players as well as robots that are controlled by artificial intelligence.
The game has a central goal where you need to evolve the player in a game environment that is fully connected by the SuburbanColors collection.
This gives players the ability to explore the background narrative, which in essence, makes them a part of the main plotline.
The very second a player logs into the game, they are able to see their progress and fully customize their in-game experience through the usage of specific elements that they have unlocked throughout their adventure. These elements are the icons, characters, backgrounds, weapons, and anything else the game pushes their way.
Every player will test their skills as a strategist as they direct battles against their enemies and organize their resources in accordance to what they anticipate the opponents will do next, with the goal of surviving, winning, and gaining rewards.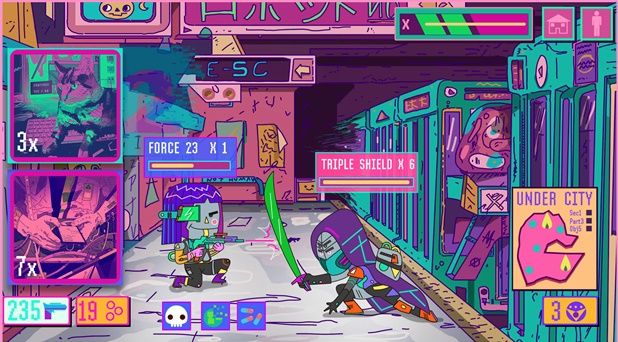 In addition to playing and earning, art lovers are also included in the fun with the option to own the handmade NFT after minting 3 NFTs. The game itself emphasizes the artworks, which play a major role in the game, which makes them valuable.
When Will SuburbanColors Launch?
SuburbanColors will launch in October 2021, and the whole package will be included in the launch. It will also be available in secondary markets like OpenSea, with a mint pass for 0.01 ETH and pre-genesis artwork available for sale.
The Future of SuburbanColors
There are numerous features updates planned to be introduced within the game in the near future. Suburban Colors is a truly unique concept that constantly strives to evolve and provide users with a lot more value. After all, players will be dedicating a lot of time and effort to this game, and it is only fair for them to have an ever-evolving experience. Additionally, the game will receive a staking mechanism, its own native cryptocurrency token, and a play-to-earn mechanism that provides value to both the token and the minted NFTs.
The SuburbanColors Communities