TiFi token, what are its characteristics? Discover the solutions offered by this token and its official website.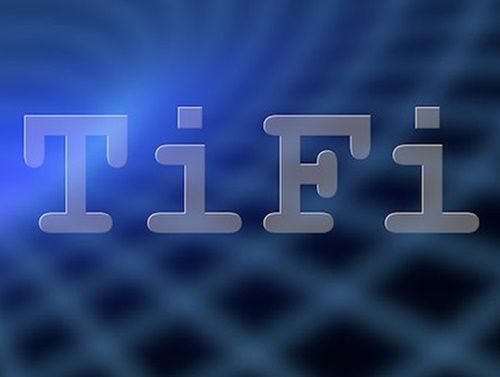 TiFi token makes interest by taking a small portion of transaction fee and putting it into the interest pool which is a part of TiFi Bank, so TiFi token holders can earn tokens from 3 sources: transaction rewards, reflection and interests from TiFi Bank.
The most important thing is the total supply will not increase and automated burn implemented in the smart contract makes the total supply keep decreasing instead of sending to a burn address.
As metaverse and NFT grows, also we need a bridge between virtual and reality, so TiFi was invented as an ecosystem for allverse that helps and incents you exchange from metaverse to universe and vice versa.
TiFi token, features and benefits:
The mission is to build an ecosystem that :
Allows people to earn money as owners of crypto-currencies.
Entice people to trade real-world goods using crypto-currencies.
bridges the gap between the metaverse and the universe.
TiFi Token (TIFI) is the decentralized token that builds the integrated finance ecosystem for allverse. It contains the following features:
Get token-back rewards
All holders can get 1% of tokens back in their wallet when transferring tokens to another wallet, which stimulates TiFi token as a payment currency.
Grow token assets
A portion of transaction volume (1.2% for selling tokens and 0.6% for other cases) will be distributed to every TiFi token holder. You will get the reward by the token shares ratio among all shareholders.
Boost value by burning
A small portion of transaction volume (0.4% for selling tokens and 0.2% for other cases) will be burnt to boost TiFi token value.
Low Gas Fee
Since the TiFi smart contract is running on BSC (Binance Smart Chain), the gas fee is much lower than
the transactions on Ethereum Network.
TiFi stands for The Integrated Finance. It's the first ecosystem that extends finance to all horizons! Life is good, TiFi was created to bridge the gap between the virtual and the real.
TiFi ecosystem
The goal of TiFi Ecosystem is to endorse value to everything, no matter if it is in universe or metaverse. The consensus is hosted by the decentralized smart contract. As the TiFi community grows, we will bring more exciting products into the ecosystem.
TiFi bank:
Decentralized Exchange platform enables customers to exchange cryptocurrency smoothly and earn more rewards! TiFi Bank is a decentralized smart contract that allow TiFi token holders to exchange, stake and earn tokens. We plan to release TiFi Bank in the 3rd quarter of 2022.
With the TiFi Ecosystem, TiFi will help the world to fight against inflation and resource shortage and make the world's economy sustainable and healthy.