Shift from gold to bitcoin: is it the new tendency for institutions? It seems that Bitcoin is not only of interest to individuals, find out the facts.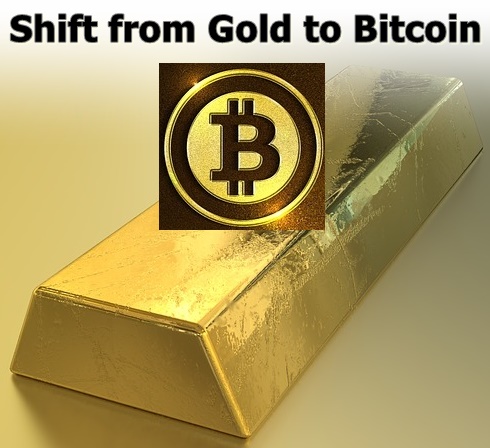 Shift from gold to bitcoin: is it the new tendency for institutions? What about according to their own words?
Is Bitcoin becoming the real store of value?
According to JPMorgan, institutional investors are switching from gold to Bitcoin (BTC).
According to a Bloomberg report, the answer to all of the above questions is: yes
In fact, institutional investors are increasingly switching from gold to Bitcoin.
If institutional investors are clearly invested in favor of cryptocurrencies, then the entire DeFi world could benefit, this is hot DeFi news…
Shift from gold to bitcoin, institutional investors have been doing it since this year:
The medium to long term rise of Bitcoin is due to a number of factors, but especially since 2021, it is largely due to institutional investors seeking to hedge against inflation.
The reason is that gold has not shown particularly exciting performance over the past two years, even as the Covid-19 crisis rocked economies and inflation began to rise. Conversely, the price of Bitcoin has shown solid performance over the same period, which has attracted institutional attention, according to JPMorgan : "[They] seem to be going back to Bitcoin, as they may see it as a better hedge against inflation than gold."
JPMorgan also notes two other factors that would have encouraged institutional investors to trust Bitcoin. The report notes that several senior U.S. officials, including the chairman of the Federal Reserve, have said in recent days that the U.S. has no intention of banning cryptocurrencies, unlike China.
In addition, JPMorgan notes the increasingly consistent adoption of the Lightning Network scalability solution, which allows Bitcoin to remain competitive in terms of transaction speed and fees. This is driven in particular by El Salvador, which recently made BTC a legal tender, and whose state wallet, Chivo, is based on the Lightning Network.