Safle project and token, what is it? Safle, your gateway to the cryptoverse. Informations and direct acces to the site.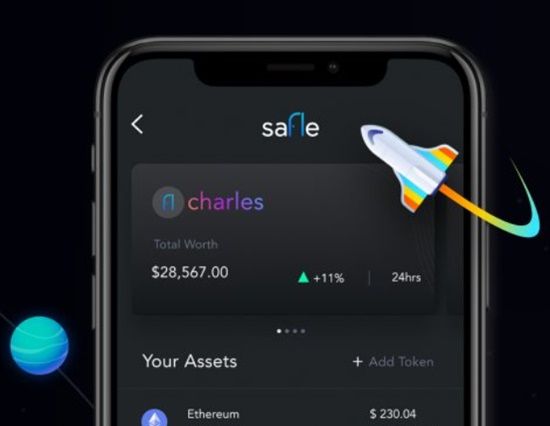 Safle has created a set of tools for developers and retail end users that provide private, non custodial open governance protocols to manage their self sovereign identity based wallets, and a complete suite for running and managing web services needed to connect to fully synced blockchain nodes. Safle technology stack was built envisioning the challenges in current mainstream mass adoption of cryptocurrencies and of applications built on top of blockchain.
The Stack empowers the community to make independent decisions and have power over their digital assets. The current Safle technology stack as well as the envisioned solution offerings for future use cases are built on two main pillars:

SafleID enables user onboarding and Lifecycle Management software plugins to facilitate wallet/SafleIDresolution. SafleID wallet is built using EVM compatiblesmart contracts functional on blockchains like Ethereum, Polygon, Binance Smart Chain etc. As a smart contract wallet, SafleID offers features like multisig, time-locks, daily limits, trusted contacts, and seedless recovery.
SafleVault is a private key management infrastructure designed keeping availability, flexibility and security as its foundational pillars.Safle Vault uses six layers of encryption to secure the vault. The vault stores the private keys of the
user wallets which contains all assets owned by the user. Every private key is generated using a single seed phrase which encrypts the vault. The vault can be deployed as per user's convenience either on the cloud or on the user's device (desktop or mobile) and can be retrieved using password/biometrics. Safle Vault can manage private keys of all digital assets compatible with BIP44 with the same level of encryption.
Hot DeFi news, what you need to know with Safle:
The only digital identity you will need
New age digital identity that is completely self sovereign and portable to different blockchains. Allows ease in discovery, transactions and networking. Manage and store 500+ digital assets with a masterkey protected by your onchain identity.
Safle present SafleKeyless:
SafleKeyless is a tool which enables users to sign transactions inside any decentralised application which is integrated with SafleKeyless. It is offered to dApps via an easy to integrate SDK which can be used by the Safle users to connect their Safle wallet with the dApp thus allowing them to sign transactions, assert identity without hopping screens or installing any extra
software.
SafleKeyless is flexible and can be used with cloud based wallets, mobile wallets. In the case of cloud based wallets the user can sign transactions by just their SafleID and password. This is highly secure in nature and keeps the unds opaque from the dApps and just sends signed transactions.
SafleKeyless uses SafleVault to manage wallets and private keys thus giving it the ability to secure digital assets with the same 6 layer encryption.
SAFLE token:
$SAFLE being a governance and multi-utility token also rewards hodlers for staking $SAFLE in the staking pool. This service will be enabled by a set of staking contracts on ethereum network allowing hodlers to stake their $SAFLE in the
smart contracts and which will generate them a percentage yield on the amount staked.
Apart from being a reward and hodling mechanism, this also balances token demand and supply. The number of tokens distributed as rewards will always be proportional to the number of tokens staked and the current circulating supply.
A total of 200,000,000 $SAFLE is being allocated to staking rewards which are perpetual in nature.
Discover many more features available with Safle.
Please follow and like us: