Rogue West and its token ROGUE. The Online Trading Card Game based on Ethereum blockchain.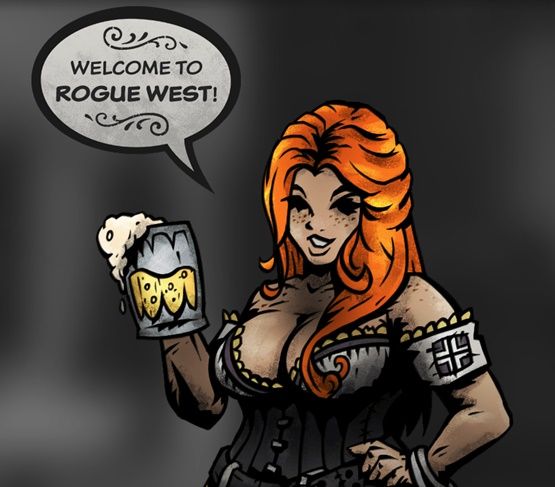 Rogue West, is to travel through an alternative America of the Wild West era, where danger lurks around every corner: zombies, fanatics and outlaws of all kinds. Build a unique deck and compete against other players!
Unlike other digital TCGs, our cards are NFT and issued in strictly limited quantities, so they have real collectible value.
Blockchain and crypto-currencies are the new Wild West. Just like Rogue West: Crypto TCG!
In modern digital card games, all data is stored on the developer's side. This means that when you buy a booster pack or a card, you get nothing but a record on the server. No server, no cards. One click of the developer's finger and all your investments are gone…
Remember how card games started? People bought physical products that they owned. Players could freely dispose of their cards: buy them on the secondary market, sell them to other people, and simply exchange them for other cards or other things.
This is true ownership. That's why this platform is going to be mentioned a lot in the GameFi news. Because, for a long time, such freedom in digital CGCs was just a dream. But now, with the power of blockchain, we can fully transfer the experience that was physical card games.
Who we are?
We are a small indie studio from Europe. We are passionate about video games and especially board games and TCGs!
In 2018, we released our first commercial project to the Steam store – Fated Kingdom digital board game. We did not use the services of publishers and we ourselves went from a design document to publishing and post-release marketing.
Fated Kingdom is an old school digital board game sandbox for 2-4 players with shared physical space and no rules enforced by computer. The Kingdom of Kinmarr is falling apart, and to survive in this dark times, players need to roll the dice, draw cards from the decks and move along a game board.
The game became a commercial success and received very positive reviews from players and press. During the development, we have gained valuable experience in independent development.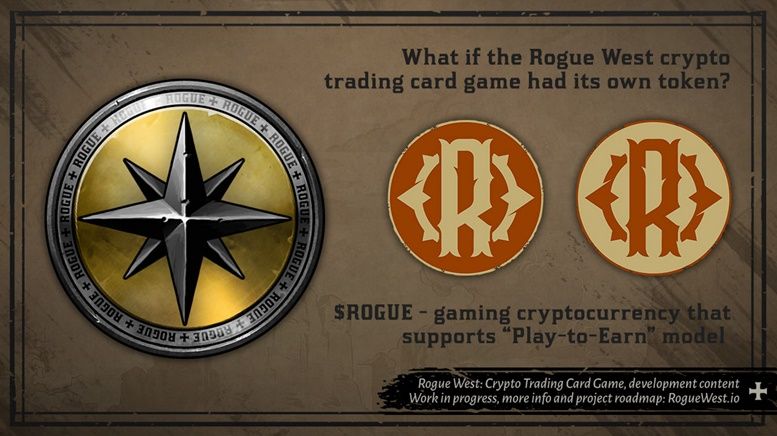 Rogue West, game features:
Wild West You've Never Seen
Late 19th century. Alternative America during the zombie apocalypse. Virology has not yet been invented. For the simple folk, the zombie phenomenon is nothing but demonic possession!
Simple Rules, Deep Gameplay
Players take turns playing their cards, gaining victory points. Sounds deceptively simple, but the more cards you have, the more ways you can outsmart your opponent with unusual tactics.
Not Your Average Card Game
Unique turn-based combats that you have not seen in any other game. If you are tired of all these endless Hearthstone clones, then Rogue West: Crypto TCG is definitely for you.
Gothic Western
What happens if you mix classic western, Mike Mignola and Guy Davis comicbooks, zombie apocalypse and gothic? Right! One of the most stylish card games.
True Value
We say «NO» to unlimited emission! Each card has a maximum of 100 copies and will increase in price in the long run. Even if you aren't going to play, buying cards is still a profitable investment.
Your Cards, Your Way
Your card collection is tied to your crypto wallet, which means it belongs to you and only you. Buy, sell or exchange cards on OpenSea or another marketplace on Ethereum blockchain.
Rarity Levels
Rogue West cards will have 3 levels of rarity:
Common: bronze frame and yellow paper (100 copies max)
Uncommon: silver frame and white paper (50 copies max)
Rare: gold frame and black paper (25 copies max)
$ROGUE Token
Why a Token for Rogue West?
The $ROGUE token will be very important for the game. It will allow us to use all the possibilities offered by the blockchain and the ERC20 universe.
Contract address: 0x6ac665c0de9a6ca72b85757b141aa9c428828aca
Use cases:
Participatory funding source for Rogue West
Game currency for all purchases
Using the DeFi universe
Source of promotion with airdrops
Earning tokens by playing (Play-to-Earn model)
Create pay-to-play duels where the winner takes the pot
Create tournaments with a pot to share for the first places
More exposure for the game