Rocket Global, hybrid cryptocurrency exchange. Discover its usefulness, its characteristics and its official website.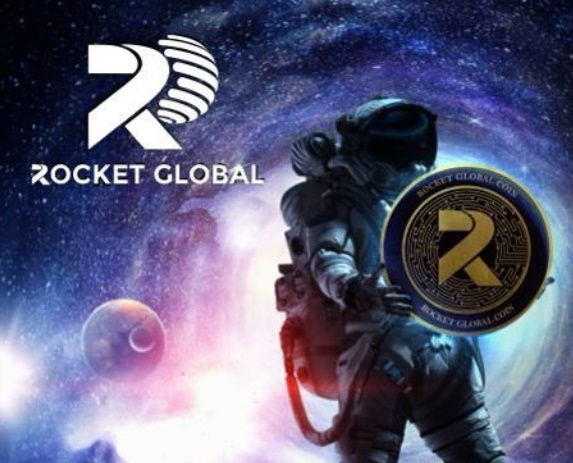 Rocket Global is a next-generation hybrid Cryptocurrency Exchange, High Yield Staking and NFT Marketplace. Existing crypto exchanges often present flaws and limitations; with few alternatives, the community is forced to accept opacity, capped or slow transactions, and the risk of catastrophic losses.
Rocket Global, the basic information:
Rocket Global was created to meet specific needs of international investors.
It aims to provide them with a multifunctional hybrid crypto-currency exchange ecosystem, combining a fully centralized Spot Exchange and a DEX Aggregator.
The result is a 2-in-1 trading experience for the user that neutralizes front running and guarantees the inalterability and transparency of our order book.
Each investor has a Spot Trading with a functional and liquidity-rich order book and an instant DEX aggregator as well as an atomic swap (automated and self-reinforcing crypto-currency exchange contracts that allow crypto-currencies to trade with each other).
This system allows crypto-currencies to be to be exchanged from peer to peer without the need for a trusted third party), with a high return of up to 120% annual interest.
Rocket Global combines CEX and DEX in one sustainable, auditable and reliable crypto trading platform.
Hybrid platforms leverage both centralized and decentralized systems to get the best features out of
both. Any transfer of value is executed on the blockchain utilizing the exchange's smart contract and dedicated user wallets, which gives users full control of their funds and guarantees safe management of assets.
Multi-channel NFT Marketplace
Market infrastructure networks in this ecosystem can operate as a standalone chain blockchain, join another blockchain network as a bridge, or integrate as a side chain.
By integrating as independent blockchains, they gain interoperability with other blockchains.
Rocket Global Coin (RCKC):
The Rocket Global Coin (RCKC) is the native token for the entire Rocket Global ecosystem. Its component parts are: the centralized exchange, the decentralized aggregator, Rocket Pay (encrypted payment gateway for merchants) Rocket Pay (crypto-currency merchant payment gateway), as well as Rocket's high yield offerings and NFT marketplace.
The Rocket ecosystem delivers a unique valuable experience to our community of users by offering the combination of Centralized Finance (CeFi), Decentralized Finance (DeFi), and Decentralized Commerce
(DeCo) products and services.
Rocket Global, 3 characteristics to remember:
Instant Deposit and Fast Withdrawals
This exchange promises a fast deposit and crypto withdrawal experience that is not limited by network or local connectivity.
Secure Trading Platform
This exchange utilizes a secure system to keep your assets safe at all times.
Wide Range of Tokens
Trade 1000+ crypto pairs, with many additional listings to come.