Quint, the ecosystem that connects the metaverse to the real world! Discover all its universe and its official addresses.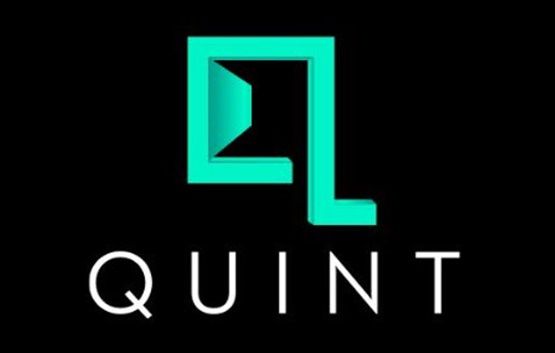 Quint Ecosystem's flagship token, here is a first of its kind token with unique real-world incentives and physical asset creation; it brings the real-world luxury to you through the power of metaverse.
Quint, a team:
QUINT has been commissioned by a team of investors who have strived to build a legacy ecosystem that reflects their accomplishments in life.
While catering to the needs of like-minded connoisseurs through bringing to them a Boutique NFT Marketplace, Team Quint also wanted to give a taste of luxury to QUINT's worldwide token holders through its revolutionary super-staking platform.
A vision:
At Quint, things are done differently! That's why, in addition to the usual staking options, you will be offered super staking pools. These pools will allow you to enjoy tangible incentives such as free stays in your dream destinations, supercar experiences, discounts on real estate purchases, hotel reservations, restaurants, spas and more, while offering breathtaking prizes through our luxury raffle pools.
In the context of the NFT news, we can note that QUINT's boutique NFT Marketplace will allow connoisseurs from across the globe to not just get their tailor-made NFTs designed by creative minds with an inherent eye for luxury but also get those freshly minted NFTs installed into Token Frames and delivered to their doorsteps.
While building on the token's 'Super-staking Pools' concept, QUINT aims to add unique real-world collectibles to its treasury, the future upside of which will be distributed amongst the Super-staking Pool stakers. Another one of QUINT's key future goals is to develop luxury physical real estate and make the investors fractional owners in proportion of their investment in the Quint's DeFi ecosystem. These will be first of their kind DeFi usages in the crypto world and would ensure that the TVL of the Project has hard assets to boast of; not just borrowed tokens from a partner DeFi protocol!
Quint, 3 major activities:
SUPER STAKING PLATFORM
We are bringing to you a revolutionary Super Staking Platform that yields real-world rewards, luxury prizes and exclusive lifestyle perks. All this, in addition to high APYs in crypto with in-house auto-compounding. Quint – Connecting the Metaverse to the Real World.
NFT MARKET
Direct access to a custom NFT marketplace that likes to spoil the connoisseurs! Each time a custom NFT is purchased, it will be installed in a physical digital Tokenframe and delivered to their home. They also get a free membership to our Metaverse Arts Club, where they can mingle with the best of the best.
QUINT SHOP
The Holders of tokens and NFTs get exclusive access to the Quint Shop. The users can buy their choice of merchandise outright or the Quint Community can bid for items such as limited edition Quint Merchandise through embedded auctioning facility.
Please follow and like us: