PRAGMA Auto-staking Protocol, what is it? Here is the new financial protocol, native to the Fantom Opera Network, here are its characteristics.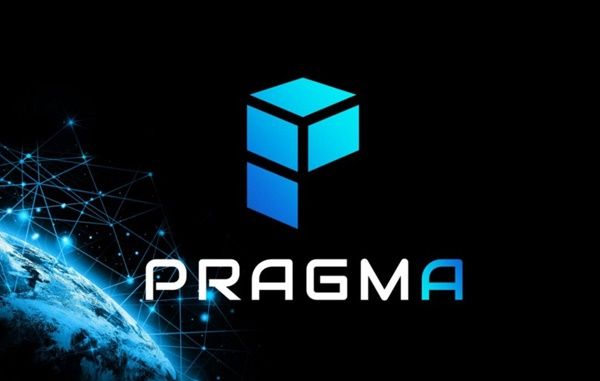 PRAGMA Auto-staking Protocol, the token holders can benefit from many unique features, including:
Easy and Safe: PAP provides auto-staking straight into your wallet when you buy $PRAGMA. No need to move your tokens to our website for staking. From the minute you purchase $PRAGMA, your tokens are staked and begin to receive rebase rewards. The easiest auto-staking in DeFi so far!
A FIXED APY: APYs that fluctuate mean that you cannot gauge the exact number of tokens that you will end up receiving. Other DeFi protocols pay out a high APY that can fluctuate by 90% in a day. PAP pays $PRAGMA holders a fixed interest rate of 2.14% daily or with compound interest of 227,140.92% annually, an industry-leading return.
Fastest Rebase Rewards: Other popular staking protocols pay rebasing rewards every 8 hours (or even longer) which means if you decide you want to unstake, results can vary depending on timing within the rebase structure, and this can affect the potential maximum rewards received. The PRAGMA Auto-staking Protocol pays every 15 minutes or 96 times every day, making it the fastest auto-staking protocol in DeFi.
PAP is as flexible as it is powerful and will be used as the foundation for a range of PRAGMA products, services, and projects going forward. Each will transform different areas within the crypto universe.
Compound interest:
Since your interest accumulates on each rebase automatically, your holdings grow exponentially on their own. If you were to hold 100 $PRAGMA for a year, at the end of the year you would have 227,111.0266 $PRAGMA.
Pragma, how does it work?
RFV is the acronym for Risk-Free Value which is a separate wallet in PRAGMA's AP system.
The RFV uses an algorithm that backs the Rebase Rewards and is supported by a portion of the buy and sell trading fees that accrue in the RFV wallet.
In simple terms, the staking rewards (rebase rewards) which are distributed every 15 minutes at a rate of 0.02229% are backed by the RFV parameter, thus ensuring a high and stable interest rate to $PRAGMA holders.
The RFV is dedicated to buybacks and burns of $PRAGMA tokens when the FTM/PRAGMA pair supply is equal to or greater than 2.5% of the total supply.
The treasury:
The Treasury is a special fund generated by the transaction taxes applied to $PRAGMA that plays a very important role in PRAGMA's Auto-staking Protocol. It provides two extremely critical functions for the growth and sustainability of PRAGMA:
The treasury functions as additional financial support for the RFV. This additional support can become significant in the event of an extreme price drop of the $PRAGMA token. It helps to create a floor value for the $PRAGMA token.
The treasury is also used to fund new PRAGMA products, services, and projects that will expand and build up the PAP use cases and PRAGMA economy.
A few words from the team:
Here at Pragma, it's fair to say we have a dream. Only we try not to think of it as distant, but instead as something we prefer to call 'realistic'. This all starts with the true meanings of the word Pragma and the reason we built our philosophy and entire project around its core values.
Please follow and like us: