Perp Inu, its advantages. Degens will like it, builders will love it, this project will make it! All the information is here.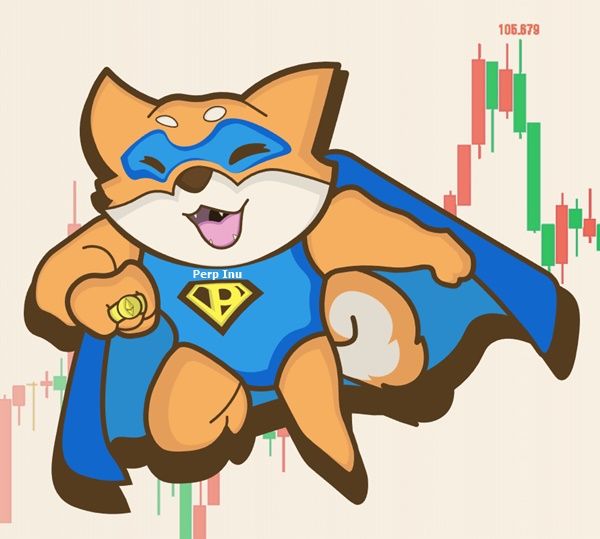 Perp Inu combines utility and fun, it is deployed on the Arbitrum blockchain and its native token is the $PERPI.
The goal is to contribute to the Arbitrum ecosystem with useful tools for all its users. From project creators to the most degenerate members of the community.
Perp Inu, its ecosystem:
It is important to see Perp Inu as an ecosystem in its own right and not as a "simple" meme-token.
The $Perpi token is one of the elements that make up the ecosystem, but it is not essential to its proper functioning.
Some of the tools we will develop will be independent of the $Perpi token and others will be closely related to it.
However, one thing is certain: part of the revenue generated by the platform will be used directly to support the $Perpi token.
So we have a fun token, useful tools, it only remains to decentralize the whole thing through the blockchain. Indeed, part of the fees generated by the different tools will be redistributed to the Perp Inu community, made possible by the $Perpi token.
To support this whole ecosystem, the discord server is also an important pillar of the project. With many products targeting very different audiences, we want to bring together members from each of these areas to exploit its full potential and create collaborations between them.
Features
Meme-coin
We all need a little fun and color in life! And even more so on the internet. Having a simple image allows us to reach more people, once people are intrigued, it's easier to introduce them to who you really are.That's the challenge we set ourselves with Perp Inu. Attracting people with our memes, making them stay for the tech.
Utility
Utility is at the heart of what the blockchain revolution offers. And it is more necessary than ever to develop what our next generation will need to explore blockchain safely. From simple lockers to decentralized contest systems. Perp Inu will develop a suite of tools where everyone can find something to enjoy!
Perpi is the "Swiss Army Knife" of Arbitrum.
Community
A good project cannot succeed without a good community. Our different features will be created in collaboration with the community via a CAD. The fees generated by the different Perp Inu tools will be redistributed to the $PERPI token stakers. The token will also give you access to many advantages and bonuses on the community part of the project.
Perp Inu Story
Perpi is a distant cousin of Levi, the first meme-fi of Arbitrum.
Perpi is distinguished by his Shiba appearance and his mischievous smile, but behind his mask, he is a winner. Like Michael Jordan in 98′, his goal is to win at all costs!
‍
But Perpi quickly distanced himself from Levi because he thought he was not serious enough and his future was uncertain.
Perpi believed in sharing and providing value to others to succeed.
That's when he set out to create a real toolbox to serve the people.
‍
This is where the real history of Perpi began.