MUSK – Now a cryptocurrency to support Elon Musk. Discover the platform and its token supporting Elon Musk, take advantage of a huge upside potential.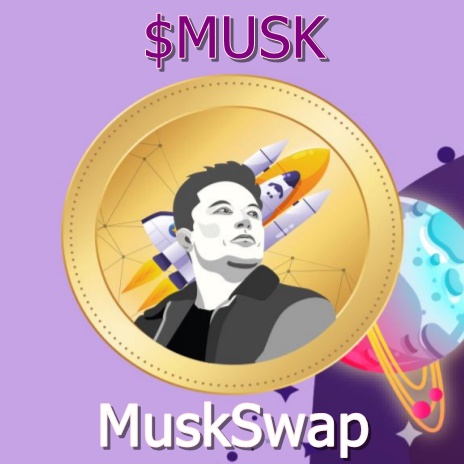 MUSK – a new meme cryptocurrency has been created.
With the purpose to be the token showing the fans' love to Elon Musk and his projects including Tesla, SpaceX and SolarCity, etc.
Musk ecosystem, what is it?
The ecosystem also includes $MUSK, $SPACEX, $TESLA, $STARLINK, the symbols of which show the most famous super projects of Elon Musk.
Those tokens are in development & coming soon to the community!
Collect all of those tokens and watch your assets fly to Mars!
Muskswap.io is a DeFi platform built on Binance Smart Chain. Inheriting values and strengths as well as removing the drawbacks from the other DeFi projects like Uniswap, Sushiswap, 1inch, Pancakeswap, etc, the platform is believed to become one of the most notorious projects in the DeFi world.
As can be seen, "decentralization" is the future of cryptocurrency.
It secures personal ownership and anonymity in transactions, and contributes to make a closed ecosystem for cryptocurrencies, which are full of shortcomings in the current platforms.
With that concept, the core team creates an ecosystem including MuskSwap, Farming & Staking with various benefits.
MuskSwap protocol:
The protocol that MuskSwap uses is BSC (Binance Smart Chain), which is the most modern protocol which can magically boost the speed of transactions and, at the same time, the other features are extremely versatile. Moreover, BSC transaction cost is much cheaper than another popular protocol – Ethereum network.
Smart tokens are standard BEP-20 tokens which implement the MUSKSWAP protocol, providing continuous liquidity while automatically facilitating price-discovery. The smart token's contract instantly processes buy andsell orders,whichdrive the price-discovery process. Due to this capability, smarttokens do not need to be traded in an exchange in order to become liquid.
A smart token holds a balance of at least one other reserve token, which (currently) can be a different smart token, a standard BEP-20 token or Ether. Smart tokens are issued when purchased and destroyed when liquidated, so it is always possible to purchase a smart token with its reserve token, as well as liquidate a smart token at its reserve token, at the current price.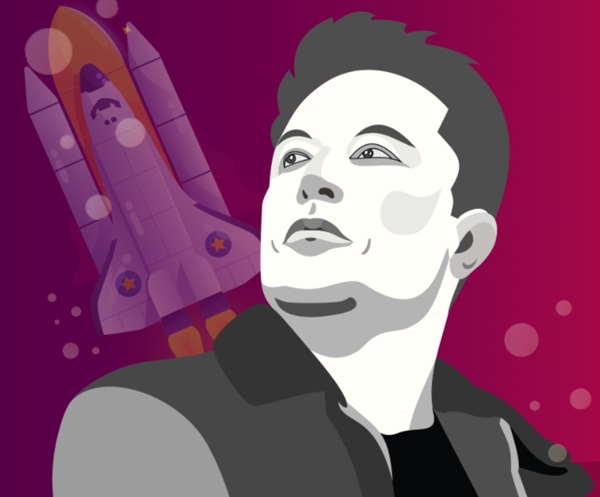 Token changers:
Token changers are smart tokens that hold multiple reserve tokens, with a total CRRof 100%and can be used to exchange between any standard BEP-20 tokens they hold in reserve.
A token exchanger is designed to provide an exchange service between its reserve tokens through a two-step process of purchasing the smart token with a reserve token and immediately liquidating it for another.
Due to the pricing formula, each time reserve token X is converted to reserve token Y, the price of X decreases, while the price of Y increases. Larger trades will cause the price to fluctuate more, but a higher reserve balance would reduce price volatility.
MUSK, the purpose of the token :
$MUSK is developed on BSC, MUSK and MuskSwap tokens were born to form a community that supports billionaires as well as famous people and their companies that participate in the crypto-currency market, especially Elon Musk – one of the most influential tech billionaires in the financial and crypto-currency markets of the world.