Meta Miner, practical information. Discover the characteristics of this ecosystem, the advantages offered and its official website.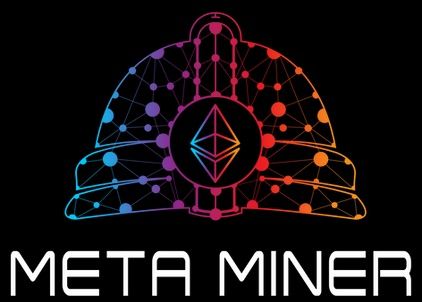 Meta Miner will be a lucrative asset in the Metaverse, allowing you to earn ETH in various ways.
Welcome to what will be one of the most innovative utility companies built on blockchain technology. From meme to supreme, Shib Miner, now Meta Miner will continue their mission to offer high rewards to their shareholders. Through our successful utilities, such as staking, yield mining (farming), and NFTs. Our community will continue to help us develop the next phase of MINER.
Meta Miner, why utilities?
Utilities are a major sector of the crypto economy and account for trillions of dollars each year. The crypto economy needs innovation, creating sustained, long-term demand for the decentralized sector. This creates the potential for high dividends and company growth. The demand for utilities services can generally be expected to hold even during recessions.
Everything under the MINER umbrella will include and impact virtual real estate, smart grid infrastructure, and blockchain growth.
Staking:
Staking MINER is the simplest way to earn MINER.
You can stake your MINER for 30 days. APY is based on staking duration and trade volume. Rewards are auto-compounded and will unlock, along with your staked MINER, when your lock duration expires. Once staked in fixed-term staking, you cannot withdraw until the end of your lock duration. 10% fee for early withdrawals. You can add more MINER & extend lock period.
Yield Mining:
Yield Mining allows users to earn MINER by staking LP Tokens. The dapp has a link built-in that will take you to Uniswap to purchase LP tokens. APY rewards are provided in MINER for providing liquidity.
The Mining (Farming) APY is calculated according to the farm multiplier and the total amount of liquidity in the farm– this is the amount of MINER distributed to the farm.
30% of all trading fees accumulated within the MINER ecosystem will be distributed proportionally among LP token holders. Calculations will be based on current rates. The early penalty withdrawal fee is 5%.
NFTs:
Meta Miner will provide unique lines of NFTs released in phases as a collection or staking service. Our NFTs will have utility uses on Ethereum and in the Metaverse. There will be a royalty system allowing NFT holders based on their Tier to earn ETH and other rewards by staking NFTs in various ways.
NFT development is currently in progress and more information will be released about our first NFT launch.
Metaverse:
And here is a news that will please those who follow the news of the metaverse.
Mining is the process of extracting useful materials from the earth. Coal and gold are examples used in the real world. Crypto-currency mining has helped blockchain technology to process transactions.
Meta Miner plans to be an energy company (utility) in the Metaverse, similar to Oncor.
There are plans to develop innovative infrastructure initiatives and solutions. Everything under the MINER umbrella will include and influence virtual real estate, smart grid infrastructure and blockchain growth.
MINER token, tokenomics:
MINER has a fixed supply of 1,000,000,000 tokens and new tokens can not be minted.
​There is a base transaction fee of 10% on buys and sells
These fees will support the project in two ways, the Trust Fund and Operations. 60% of fees will go to Trust Fund, including marketing and development. Our tax allocation allows us to fuel the growth of incentives for holders in the community and to deliver more products and utilities.
Tax Allocation
​60% Trust Fund
30% Yield Mining (Farming)
10% Staking Pool
Please follow and like us: