MarkMeta (MMT), what is it? The metaverse, imagine a world anything is possible…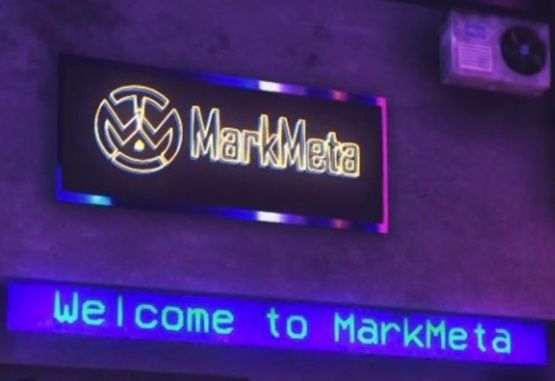 MarkMeta aspires to be the global leader in immersive metaverse experiences focused on retail, media, gaming, and rewards.
Here is the first Blockchain-based MMORPG in Virtual Reality with Realistic Graphics built on Unreal Engine, created and owned by its users. It is a universal platform that will connect games, decentralized applications, and virtual realities – a Metaverse.
MarkMeta was designed to give citizens the power to build and develop the future of the world themselves, as it evolves and lives without its original creators.
Built on the blockchain all assets whether received in the game or directly created by the users are registered on the blockchain as NFT's. Citizens will be able to build, create and securely trade both in and out of world NFT's securely within The Big MarkMeta Marketplace.
MarkMeta token, MMT:
The MarkMeta Token ($MMT) will be the currency of MarkMeta World. The $MMT Tokens are pre-mined, with the total amount predetermined. These BEP20 Tokens will be our primary source of generating revenue during the start of the project.
The goal is to make MarkMeta available to everyone, so citizens will be able to earn MMT by simply participating in the world. It will be "pay-to-speed" and not "pay-to-win".
Acquiring MMT Tokens
Buying (MMT Token Sale or on an exchange).
Trading Items in the MarkMeta Marketplace.
Staking their tokens.
Mining (Gameplay).
Completing Quests.
Exploring the World.
REAL Airdrops.
Competitions.
Using MMT Tokens
Staking
DAO
Buying virtual Lands
Buying all assets (items, buildings, resources, wearables, services, tickets, courses, art)
Buying modificatory that generate your passive income
Advertisements
Transport
Leasing
And other Extras
Here is a project which marks the news of the metaverse, discover why?
MarkMeta, what makes this project different from others?
Unrivaled Graphics
The ultimate virtual reality experience with realistic graphics rendered with the latest Unreal Engine.
A unique dynamic special effects solution.
Tokenomics – PLAY TO EARN ($MMT)
A never-ending motivating economy that rewards active users and stakers.
The Quests System
Motivating users to return to Mark Metaverse.
Fully algorithmical, so MarkMeta will continue to live on without the original creators.
New Combat System
Revolutionary combat system set to become the industry standard for virtual reality.
NFT Revolution
Users can Create, Modify and Combine NFT's.
Creators can showcase and sell digital artwork in the NFT Gallery.
NFT's can be securely traded in MarkMeta Marketplace.
And much more to discover on our platform.