Based Finance, what this new algorithmic token offers? Here is the First algorithmic token pegged to TOMB on the Fantom Network!
Based Finance a decentralized utility-based algorithmic token $BASED on the $FTM network pegged 1:1 with $TOMB via seigniorage.
One of the primary shortcomings of past algorithmic tokens has been a lack of use cases, leaving no good reason for somebody to want to use or hold them. In order to successfully maintain the peg in the long-run, the BASED team will maintain a focus on innovation around enhanced functionality and use cases. The BASED token WILL support a Multi-Dapp ecosystem on FTM. More info on use cases will be provided in future articles and updates!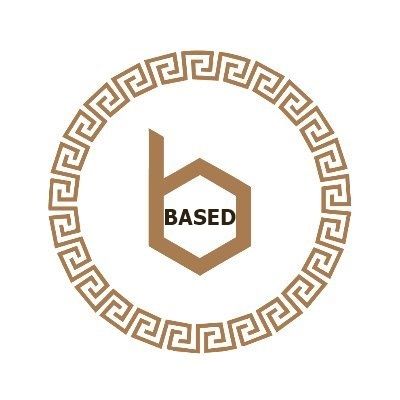 BASED, the goal, the vision:
As big supporters of TOMB, the seigniorage system that has been running successfully for months, the goal was naturally to support their protocol by attaching BASED to TOMB. This provides new use cases for TOMB, while increasing the liquidity of TOMB on the Fantom ecosystem.
Therefore, exposing yourself to TOMB also means exposing yourself to its recent success.
BASED is an algorithmic token linked to TOMB. The protocol's underlying mechanism dynamically adjusts the supply of BASED, raising or lowering its price relative to TOMB's.
Based finance is a multi-token protocol that consists of the following three tokens:
-BASED (BASED).
-BASED Shares (BSHARE)
-BASED Bonds (BBOND)
BASED token:
BASED token is designed to be used as a medium of exchange. The built-in stability mechanism in the protocol aims to maintain BASED peg to 1 Tomb (TOMB) token in the long run.
Note that BASED actively pegs via the algorithm, it does not mean it will be valued at 1 TOMB all times as it is not collaterized . BASED is not to be confused for a crypto or fiat-backed stable-coin.
Platform:
Acropolis (Boardroom)
Epoch duration: 6 Hours
Deposits / Withdrawal of BSHARE into/from Acropolis will lock BSHARE for 4 epochs and BASED rewards for 2 epochs.
BASED rewards claim will lock staked BSHARE for 4 epochs and the next BASED rewards can only be claimed 2 epochs later.
Acropolis UI Available Information
Next Seigniorage indicates a countdown timer to the next epoch. (Each epoch duration lasts for 6 hours)
APR refers to the simple returns in USD value relative to the amount of BSHARE staked (USD value). Note: APR fluctuates from time to time and is dependent on certain factors such as:
Price of BASED
Price of BSHARE
Amount of BSHARE staked in Acropolis (Locked Value)
Acropolis Debt Phase
Debt Phase take place on the expansion epochs that start after a contraction period where there are still BBONDs to be redeemed.
65% of Expansion during Debt Phase is allocated to the Treasury Fund to prepare for the BBOND Redemption. This amount is still reserved whether or not BBOND holders are redeeming bonds or not.
Once BASED in treasury is sufficiently full to meet all circulating bond redemption, expansion rates will resume to normal.
BBOND emitted per epoch during contraction periods can be found in Salvation.
The native algorithmic token in this ecosystem serves as the backbone of a growing ecosystem aimed at bringing liquidity and new use cases to the Opera network.
Following the recent hype on FTM with Daniele and Andre Cronje's launch of ve(3,3) (a protocol to support upcoming DApp's in the ecosystem), it was decided that the timing is ideal for the launch. That being said, the vision, the goal is to become at least a Top 20 player and we will make sure the Fantom network continues to thrive.
Team:
'Kratos' – Lead Advisor
Kratos has been in crypto from 2017 & has experienced the ICO craze as well as the dreaded bear market. Coupled with his extensive game development experience, he will be assisting the team with game theory, gamification & future Play to Earn projects on the $BASED platform. A true veteran of the game, his experience will be a key factor in making the protocol successful.
'Anesia' Project manager/Tokenomics Wizard
An first saw Bitcoin at 46k in late January of 2021. Initially he believed he was too late to invest, but after stumbling into DeFi he realised how much more there was to cryptocurrency. Not only did he survive the May crash after inevitably buying the top, the wizard made a fortune through DeFi. One of his notorious wins was the Kurt Cobain led 'PWAC' farm. An theorized a method to consistently profit off this farm, eventually amassing a 5 figure profit from a 3 figure investment. Since then, Anesia has exponentially grown in both knowledge and net worth. Now he would like to give back to the community by sharing his vast knowledge on tokenomics and protocol design; he will be our $BASED Tokenomics Wizard!
'Helios' – Community Manager
Helios first joined the crypto scene in August of 2021. At the time Polygon was booming with reputable projects. Sadly that hype was short lived as the quality started declining and more rugs occuring. His experience in Defi has allowed him to dabble into all sorts of projects from (degen farms, shitcoins, ohm forks, tomb forks, etc), eventually garnering major success through the Ohm fork "season. As an investor for these projects Helios was not always satisfied with how developers treated their investors. To him, transparency is the key factor for a successful project. He will be assisting Aphrodite in marketing while also being a direct contact for investors. Any queries or proposals should be made directly to Helios.
'Hercules' – Head Moderator
Hercules was first introduced to cryptocurrency via GPU mining in late 2020. Not satisfied by meagre gains, he branched out into the ever-expanding world of DeFi and became a degen in 2021. It wasn't simply a fairytale story though as he suffered huge losses, exploits and rugpulls in BSC. But Hercules managed to come back and return stronger than ever, profiting large in OHM season, and the current Tomb season. As per the name, Hercules will be a strong figure throughout the community. He will be more than willing to answer questions one may have, organising games and competitions for the community. But be warned, it is his utmost priority to keep the discord a safe haven for all its users, poor behaviour will not be tolerated!
'Zeus' – The Professor
Zeus discovered crypto whilst browsing Reddit in late 2019. Fascinated by the technology, he delved deeper and eventually became a 'holder' of numerous projects. However, he noticed a few posts would often go unnoticed, those on the topic of DeFi. Entranced by the potential for tenfold gains, he became a farmer during the DeFi summer of 2021. Zeus started off well, but eventually lost all his gains following a sequence of rugs and poor plays. Back down to 3 figures, he did not quit, instead using his newfound expertise to prosper and now sits comfortably over the 7 figure mark. As an English Major, Zeus will be incharge of all documents and articles published, while also being a figurehead of the discord community alongside Hercules.
'Aphrodite'- Marketing Lead
Aphrodite joined crypto in May 2019 and had a consistently successful journey in DeFi stemming from Yield farms to OHM forks, and now present day Tomb forks. Throughout her time as a degen, she often spent her days chatting within the various communities and analyzing the factors which made projects do well. With her strong resume as a Marketing Manager (we cannot reveal exactly where due to privacy concerns) and her extensive research done over the years, Aphrodite will ensure that there is a consistent stream of new investors whilst meeting all of the communities needs.
'Hephaestus'- Lead Designer
Hephaestus has been in the arts and design industry for over 5 years, from hand drawn illustrations and digital arts. Joined the crypto world in 2021 from a friend's recommendation to work on several projects, he has joined this project as the lead designer for the web and marketing materials to ensure you have a pleasant experience through Defi.
Please follow and like us: