KEYS Token, revolutionizes real estate transactions, how? Discover how to buy and sell real estate in the metaverse but not only…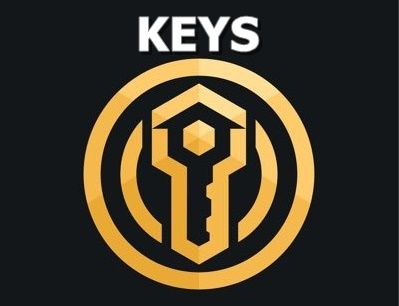 KEYS token, hold the KEYS and get exclusive access to this ecosystem that is revolutionizing real estate.
Objective:
Giving people the power to transform the traditions that have remained unchanged for centuries in the real estate industry
and beyond.
At KEYS, the mission is to create revolutionary blockchain products built around the exchange of luxury assets in both the metaverse and physical world exclusive to $KEYS Token holders.
This ecosystem provide equal opportunity for holders regardless of financial situation, social status, and demographic to
create financial freedom through the tokenization of assets, NFTs, and powerful shared networks. Our global community is empowered with transparency and speed while reducing costs and friction.
KEYS will transform the way real estate and luxury assets are exchanged by increasing speed and transparency while reducing costs and friction.
The context:
We can all agree that the past two years have been some of the most unpredictable yet influential years of our lives. For many, this was a period of change and uncertainty. The way we interact, communicate, and do business with one another changed instantly—and possibly forever. Yet these shifts in human behaviour created opportunities that once seemed impossible to unlock.
Uncertain times caused five separate souls on five completely different trajectories to stop in their tracks, reposition, and rediscover their purpose.
Each one of them fell in love with blockchain technology as they believed it was a direct reflection of their deepest core values and life stories. This shared passion ultimately brought their minds together and ignited the idea for the KEYS ecosystem.
Through combining networks, resources, assets, and–most importantly–time, these five souls sparked the beginning of a
groundbreaking story.
Coming from diverse backgrounds of success, each of the KEYS founders brings a unique set of skills and attributes to the table. Their collective talent pool encompasses development experience at publicly traded companies like Amazon (quit to join KEYS) and operational experience as a COO at a multi-million-dollar AI start-up (also quit to join KEYS), as well as
extensive professional chart and trading knowledge as owners of a registered crypto hedge fund and access to a global digital distribution network reaching upwards of 300 million people per month through accounts such @houses on Instagram.
Together, this combination of knowledge and resources positions the KEYS team to change the world as we know it, and positively impact billions of lives.
KEYS token, 4 things to know:
Revolutionary
KEYS Token is the first step in an immersive ecosystem of products that will revolutionize the exchange of real estate and luxury assets.
Transparent
Communities only thrive when transparency comes first. Our team strives to be transparent in every aspect of our approach so you can sleep easy.
Fair
The KEYS community aims to provide a fair chance for financial freedom through the KEYS ecosystem.
Empowering
We embody the core ethos of blockchain technology by simplifying processes through decentralized technologies.
Please follow and like us: