Wall Street Inu, what is it about? Here's an ETH project based on a famous Hollywood movie.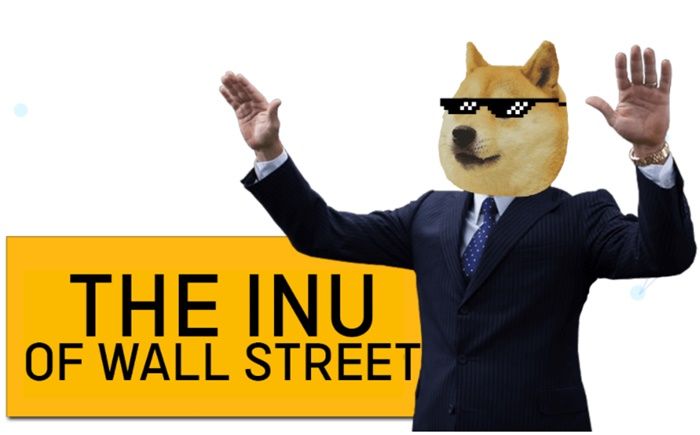 Wall Street Inu is a meme coin that is entering the crypto market from a completely different perspective. It is not just a meme coin but also an aspect of people's happiness. We have more than just a meme coin.
The Wall Street Inu is an innovative meme coin on ERC20, a technical standard for tokens issued on the Ethereum blockchain. This meme coin will re-imagine the concept of crypto currency in this modern social media and information technology age. It is also one of the most trending business categories in the global market nowadays.
Wall Street Inu, the vision:
The goal is to reach as many people as possible and to explain the basics of the Wall Street Inu play in order to generate interest in this young and profitable profitable technology field.
The Wall Street Inu is for all of us, crypto traders trying to make it. Here you have the long-awaited opportunity you have been looking for. Stop looking for gems because you have just found the whole treasure.
NFT GALLERY
As the project develops, it is planned to publish various NFTs available on a limited basis. These NFTs will be sold in limited numbers by Opensea or Rarible.
2D GAME DEVELOPMENT
Another notable feature is the development of an online game, where rare NFTs can be won using the platform's native tokens
CATALYSTS EFFECT
We know that our best advisers are our community. That is why we are open to suggestions on how we can add value to people's lives.
Tokenomics:
1% REFLECTIONS
Stakeholders can earn incentives by only holding their digital assets in the ecosystem.
9% MARKETING AND DEVELOPMENT
9% of every transaction is added to a marketing and development wallet. This way, we ensure that the project has enough funds to grow.
The ecosystem uses a time-tested marketing strategy and wants to stand out from its competitors. By identifying its strengths, weaknesses, opportunities, and threats using different analyses, we can help develop a sophisticated marketing concept. The goal is to become commonplace and one of the leaders of deflationary cryptocurrencies.
Please follow and like us: