Ignite, the next generation blockchain. Find out who it is for, its features, benefits and direct access to its official website.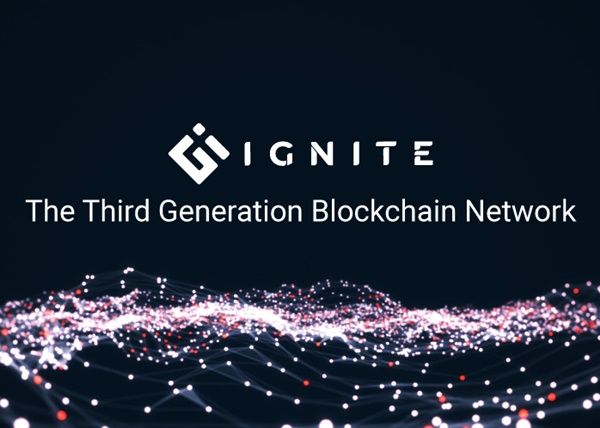 Ignite Chain is powering the decentralized finance ecosystem not only for the individuals or end-users but for financial institutions & businesses that have cryptocurrency exposure. Defining itself as the next generation of blockchain, Ignite provides decentralized solutions to a number of on-chain partners ranging from small enterprises to big-tech & investment management funds.
Ignite uses a self-regulating, self-sustaining network model that enables the ubiquity of a trustless economy and the ideology of pure decentralization.
The blockchain which offers many advantages:
This blockchain network was created with the goal of forming a decentralized and distributed community capable of developing, testing and launching exciting new financial products and applications based on blockchain technology.
With the goal of reducing transaction costs and confirmation times, we aim for mass market adoption by providing a low cost, ultra-fast peer-to-peer network.
This is a public blockchain designed for mass adoption of blockchain technology by business users of all sizes. It is intended to serve as the foundation for a sustainable and scalable enterprise blockchain ecosystem.
From a technical perspective, the Ignite blockchain is built on existing, proven blockchain innovations and new technologies created for mass adoption. These technologies include a Proof-of-Stake (PoS) consensus mechanism, meta-transaction features, transaction fee delegation protocols, on-chain governance, integrated smart contracts, and developer tools.
It is a blockchain that is open to the public, allowing participants from all over the world to join it to secure and verify the record reflecting the exact state of things. The Ignite blockchain is not only a platform for recording transactions, it runs "smart contracts" – computer programs that directly control the transfer of assets between parties with objective and fair logic.
Ignite key features:
This blockchain was designed to improve the decentralized experience on the blockchain and evolve the decentralized finance.
Blazingly Fast
Perform a transaction in no time with the network capable of processing as high as 2608 transactions per second.
Lower Cost
The cost of a transaction is almost zero yet in superfast speed and inexpensive deployment of smart contracts with developer bounty programs.
Interoperability
IgniteChain is functionable with every other blockchain with an in-built smart bridge contract that allows cross-chain transaction of assets seamlessly
Secured Architecture operations
With the use of the custom protocol, IgniteChain offers multiple security layers to protect the network from unnecessary entities and access
ETH Compatibility
IgniteChain is EVM compatible, independent blockchain working on Proof-of-Stake Voting (PoSV) with Proof-Of-Reward (PoR) consensus model to process transactions.
Privacy Enabled
No third-party intermediaries are allowed to obtain data from the Ignite network without permission of sovereign authority.
Proof of reward:
Ignite block rewards are IGT awarded to miners for being the first to solve a complex math problem and creating a new block of verified IGT transactions. also, every user can get rewards for every transaction.
IgniteChain is built for the next generation of apps that enables developers to build scalable user-friendly dApps with low transaction fees without ever sacrificing security. Ignite is creating the best network for Web3 developers with flexible deployment, seamless interoperability, and incredible on-chain incentives.