Helkin project, a precise answer to a burning problem, which one? Joining Cryptography with Energy Sustainability.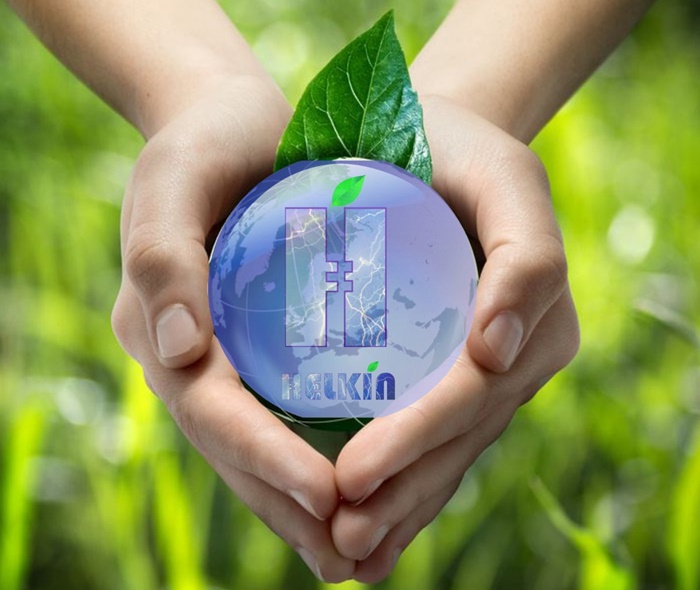 Helkin,j oining Cryptography with Energy Sustainability. is it a utopia?
We find more and more in the news on decentralized finance projects related to ecology, clean energy, this project is part of it and is located in Brazil.
To begin with, you should know that Helkin is decentralized and belongs to everyone. Everyone is part of the decisions and choices of the best path forward.
The community welcomes everyone to make a difference in the crypto world together.
With an audacious proposal Helkin is already working on its own swap, it is in advanced studies of its green blockchain.
Helkin's applications will be diverse,
Helkin will finance charging stations for electric vehicles, electric bicycle rental points, conventional bicycles and much more.
We cannot fail to mention that Helkin will have a whole ecosystem of tokens, with Helkin being the governance token, it is through our blockchain that tokens from our ecosystem can be mined in proof of space format.
Helkin, the future has arrived!
It has been said that cryptography goes against everything that is healthy for the environment.
We at HELKIN believe that we can integrate the world financial future of cryptocurrencies with a healthier, vibrant planet. We are studying applications for the daily use of renewable energy sources, applications ranging from residential, commercial and transport modes such as electric vehicles, electric bicycles and more.
The concept includes a bold plan that will revolutionize everyone's daily life.
In this plan, charging stations for electric vehicles have been set up all over Brazil, as well as rental stations for electric bikes. This will help make these modes of transportation much more accessible to everyone, which will significantly reduce emissions of carbon dioxide and other toxic gases harmful to our health.
With the launch of HELKIN, you and your whole family can enjoy all these benefits, you can recharge your electric vehicle at one of our charging stations, you can rent an electric or conventional bicycle, with the convenience of making your payments using the HK token.
Because this ecosystem has its own native token, the HK token.
Additional information:
The team behind the project is working hard to develop its own SWAP, and intends to have an entire ecosystem of crypto-currencies. The goal is also to create a Blockchain, whose mining will be in PROOF of SPACE format.
Please follow and like us: