FOODBANK, how will this project support food banks? Discover the characteristics of this ecosystem and the direct access to the official website.
FOODBANK is a cryptocurrency running on the Binance Smart Chain Network with the aim of providing funding assistance to foodbanks worldwide.
This project was started as a reaction to the growing number of foodbanks currently in existence in what should be rich countries. Countries where despite the apparent national wealth, even those working two jobs somehow do not earn enough to feed their families.
FOODBANK was started I guess out of frustration and bewilderment that someone working a full time job in the UK or USA or other "first world" country could actually find themselves unable
to pay for food. How can that even be possible?
FOODBANK was created to see if perhaps, we, the crypto community could fund local foodbanks and help our own local communities.
There are many tokens where the charity is some far off land and people you do not know and where any funds raised are spent without the holders seeing the actual benefit of the work the cryptocurrency is doing.
FOODBANK aims to be different. To provide funding to projects and foodbanks local to the major holders of the coin or local to groups of holders who collectively ask for funding in their local area. This ecosystem was launched on Saturday 18th September 2021 on the Binance Smart Chain Network.
Thanks to decentralized finance, you can earn money, make your savings grow, do decentralized crypto trading but also through this project, humanitarian work.
FOODBANK, its four fundamental characteristics:
Transparency
Food Bank is decentralized and supported by a growing community of enthusiasts. We encourage open communication, and our team are available to answer any questions via AMA's, telegram, Facebook, and twitter. For the team that manages this project, it is a fact that the more you know about the token, the more you will want to entrust your investment capital to this project.
Trust
In the crypto-currency market, trust is everything. There are so many scams and honeypot tokens that everything has been done to make trust the keystone on which the token was built.
Community
Here is what the team says about the project's community topic:
"At Foodbank we believe that community is everything. Foodbank strives to include everyone from around the globe. We have multiple telegram channels dedicated to our international communities and we advertise directly to many countries in their native language. Our website also has individual landing pages for different languages in order for our global community to access the token easily. We also have a FOODSWAP page in different languages allowing people from around the world to buy directly from our website."
Longevity
Foodbank is in for the long haul, the token is growing organically rather than with the massive pump and dump regularly associated with new tokens. The objective is to develop this project over many years and according to the results.
FOOD token, tokenomics: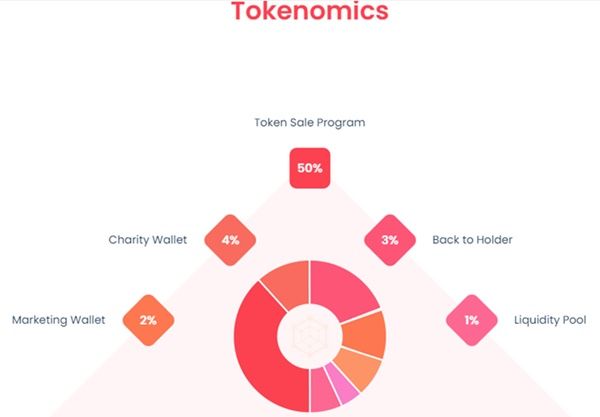 Why FoodBank Token?
I give money to my local food bank each month and I expected the people using the foodbank to be unemployed but mostly they're not. They're hard-working folk who somehow don't earn enough to feed their kids. That's just heart breaking. How can that be? How can someone working 2 jobs not be able to afford food? I thought perhaps we as a community could make a difference.