Flag Network and its token, what is it? It is a decentralized blockchain network that is highly compatible with NFT, GameFi, Web3.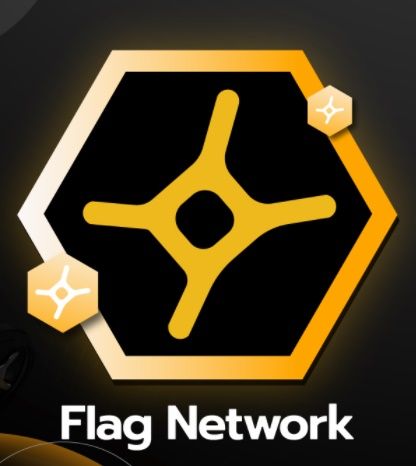 FLAG Network is an open-source project which is built and developed by decentralized groups of contributors here, there, and everywhere.
This ecosystem offers a combination of the best of Ethereum and sovereign blockchains and turns them into a full-fledged multi-chain system.
This concept is born to solve the pains that come along with Blockchains, such as high-cost on gas fees or slow speeds, without weakening the security of transactions. This is a multi-chain system that is quite similar to other ones such as Polkadot, Avalanche, Cosmos, etc. However, it comes up with at least three major outstanding advantages:
This ecosystem allows to take full advantage of the network effects of Ethereum. It inherently provides a more secure environment and offers a more open and powerful world for participants.
Flag Network, some more details:
Serving as an open-source project, the FLAG Network is building an innovative, powerful and permissionless blockchain. The FLAG Network team is primarily located in Vietnam and manages the FLAG Network project from there. However, since it is an open-source project, contributors can come from all over the world without any restrictions.
FLAG token:
FLAG Network's native token is called a FLAG. A FLAG can be transferred to nodes in a FLAG Network cluster in return for running an on-chain program or validating its output. The system may implement micropayments of fractional FLAGs, which are called Lamports. These are named in honor of Leslie Lamport who has the biggest technical influence on the FLAG Network. A Lamport can be considered equal to 1.1e-9 FLAGs.
Standard Token
Perfect Utility Token
No Special Functions such as additional fees are required
Basic Send/Approve/Allowance Contract An ERC20 token contract. This helps users to track down any fungible tokens. Every token is completely equivalent to any others. There is no token that possesses special rights or behavior. In this way, it helps ERC20 tokens to become useful for stuff like a medium of exchange currency, voting rights, staking, and so so.
Liquidity Generator Token
Auto yield and liquidity generation
Customize fees taken to reward holders
Customize fees to generate liquidity
Whitelist function
If you want to know more about these functions, please check out the official details from FLAG Network
By the way, here is the official presale from us: Link presale
Frictionless Yield Token
Automatic yield for standard tokens
Customize fees taken to reward holders
Whitelist function
Please follow and like us: