ETH Fan Token, what are its characteristics? Here is an ecosystem that offers a dedicated token to ETH fans.
ETH Fan Token will be a community-driven Smart Contract on the BSC Blockchain that is being fully verified and independently tested.
Using this unique tokenomics and smart contract, it allows crypto-currency investors to earn a regular dividend in the form of Binance Pegged ETH on an hourly basis by simply holding the token in the account. By simply holding the token in their wallet.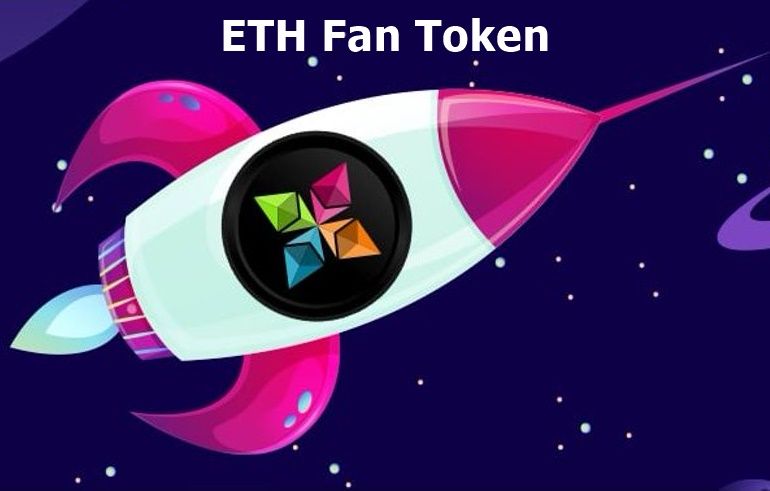 ETH Fan Token, explanation:
ETH Fan is a token born to succeed. A lot of time was spent on market research, product and contract design. The team has the project has tested the tokenomics, and the entire brand is designed to succeed. The amount of excitement that comes with this token will be something you have never seen before in this space.
The Smart Contract is capable of taxing transactions at a different rates for buyers and sellers, In order to boost more
buying , buyers will be taxed at the rate of 10 % only and at the same time sellers will be taxed with additional of 4 % at
the total rate of 14 %.
ETH Fan Token is deployed on BEP20 with initially 1,000,000,000,000,000 tokens minted. Here is a truly rugproof community-driven project with a unique transaction fee structure focused on providing holders with an opportunity to regularly gain dividends and through our unique LP Auto Liquidity methods we are confident the price will rise rapidly as we grow!
We are a Token for all those who love Ethereum technology and cryptocurrency ether.
Below is the breakup of total tokens distribution:
6 % Tokens reserved for our awesome team devoting most of their time on this project. But to make sure they stay with the project for long period of time all team tokens will be locked under team vesting for 180 days. Thereafter 20% tokens will be released every 30 days.
10 % of the token are allocated for private sale to support the initial phase of the project and these are also airdropped on the basis of vesting schedule.
22 % of the tokens are offered under pre sale and will be moved to liquidity pool in pancake swap, liquidity will be locked for 5 years.
Out of total tokens 30 % will be burnt initially and then there will be manual burn of 1% every week to support the objective of reduction in circulating supply of token. These tokens which are planned to be burnt will be kept under the lock till the period they are supposed to be burnt so that these tokens doesn't effect the dividend distribution by not coming in to consideration while getting the list of holders and their token holding for dividend calculation. Once weekly manual burns completed total 50 % of the tokens will be sent to dead wallet and thereby become out of circulation.
In addition to this there will be separate buyback as well to support burning of more tokens after buying from the market. This is to support the objective of further reduction in circulating supply of the token. Our community tax pool will be utilised for this purpose.
Please follow and like us: