ELV token, the native token of the E-leven platform. The platform that allows to complete the crypto-financial development of the ecosystem in the DeFi.
ELV Token backed by the entire E-leven EcoSystem provides a physical realization, digital interconnection, scalability, and usability under a techno-logical infrastructure of payments for Crypto-financial markets. Without integration problems, with more favorable conditions, and fees, allowing blockchain e-commerce on a large scale.
Investors looking to expand their portfolios should not overlook a scalable asset such as digital currency.The rate of growth in the price of crypto-currencies has led to a total market capitalization valued at over $1.6 trillion today and continues to grow daily.
Decentralized crypto-currencies such as bitcoin (the first of its kind) are not regulated by any corporate or governmental structure, you hear about it often in decentralized finance news, these tokens are an integral part of DeFi as they are not backed by centralized organizations or corporations.
ELV token, its utility: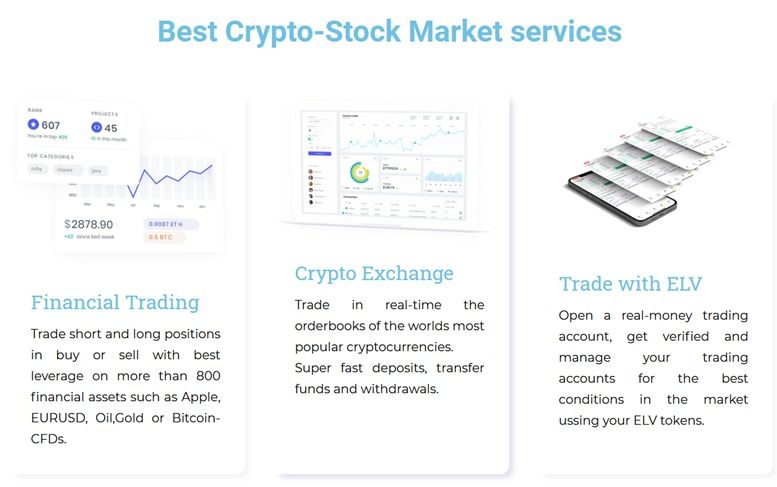 The sale of ELV tokens aims to further develop the E-LEVEN ecosystem and provide its customers with an enhanced user experience.
E-LEVEN aims to provide its customers with an enhanced user experience, represented by a scalable system for different financial markets.
E-leven ecosystem is combined by "ELVMARKETS (BROKER)" + "ELVX exchange and E-leven wallet" + "E-leven Ecommerce" + "E-leven NFT" + "E-leven Gaming" and "Grambling" . This is all-in-one solution that helps cryptocurrency holders with just only single account still directly connects with the shopping world around the ecosytem.
E-leven Token (ELV) is a decentralised virtual token based on the BEP20 in the BSC- token; one of the Binance developed Technological Trends.
The goal of this blockchain asset is to supplement the development of E-LEVEN Ecosystem. In this virtual revolution, coin holders will have the benefit of instantly and effortlessly cash out their coins.
By holding ELV you can benefit from any potential increase in the value of the E-leven network and its related services. Likewise, if you do staking with your ELVs, you can access a monthly benefit of up to 11% return on your tokens..
ELV token, E-leven, 6 functions, utilities to remember: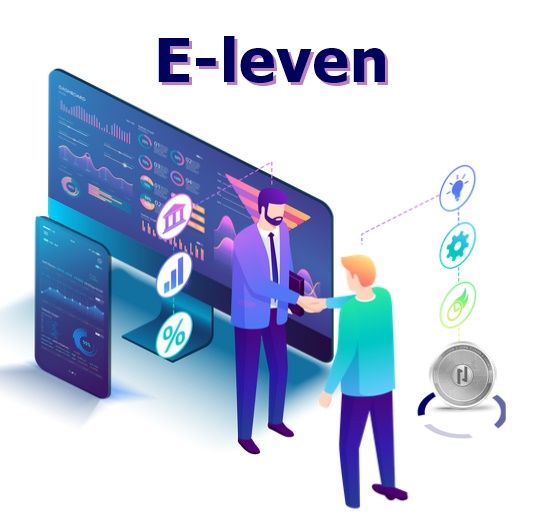 Staking
Staking involves holding funds in your cryptocurrency wallet to support the security and operations of the network, earning profits in return.
Wallet
Deposit ELV in your E-leven Wallet to store them safely or to move them to your Staking or trading account.
Exchange & Swap
E-LEVEN swap allows you to interchange your token with other tokens in the exchange platform.
Margin
With the E-leven ELV margin, Users can create leveraged margin positions and earn best conditions in the moment of trading through the ecosystem.
Social Trading
E-LEVEN offers you a unique concept of social-trading in cryptocurrencies in the world to operate in the financial markets, allowing you to copy operations in real time.
Custom brokerage solutions
E-leven offers bespoke brokerage solutions technology that enables companies to develop their own customized and customized exchange platforms.
E-leven connects and partners with all solutions developed within the ecosystem to enable users to quickly access financial markets through liquidity providers as part of tailored solutions. Want to know more?