DarleyGo, what is this game? Discover its characteristics and join directly the official website.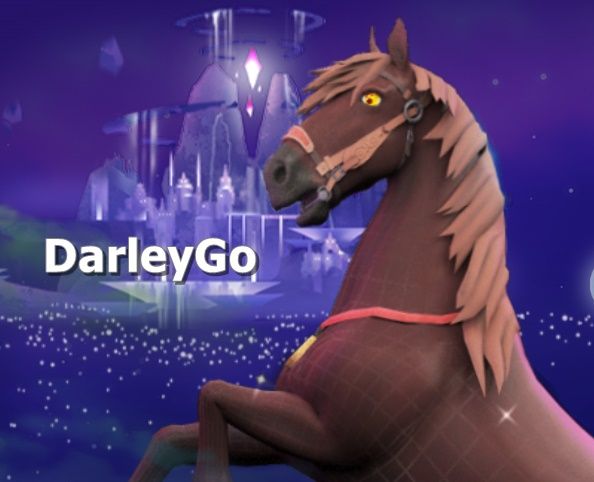 DarleyGo is the world's first Solana-based NFT horse racing game that allows players to train, race, breed and collect NFT horses. DarleyGo's horses are unique and have their own unique characteristics and abilities.
This game utilizes the Solana blockchain and its metaplex standard of non-fungible tokens (NFT) and SPL tokens to realize all in-game assets and its play-to-earn model.
Speed and Gas fees are the most critical aspects of a crypto game. Therefore, we chose Solana for its speed, cost, and scalability – giving our players a whole new gaming experience!
DarleyGo, its ecosystem:
DarleyGo's Mission
DarleyGo's mission is to create a fun and educational way for the general public to adopt blockchain technology. DarleyGo will use virtual horseracing as a tool to educate, entertain, and empower people towards the future of gaming and virtual reality.
DarleyGo's Vision
We believe in a future where work and play are one. We want to empower our players by giving them economic opportunities, and most of all, we envision a future where racing virtual horses can change the world.
In what context does the game take place?
Far away in the Kavaia Galaxy, horses populated the planet of Altair, a horse's paradise. Darley, Areo, and Hayato are the three most powerful horse tribes, and famous, heroic horses filled their bloodlines. For centuries, the horses have been hosting a traditional annual competition for the title of Horse-Above-All-Horses. As the annual event approaches, which horse will win the famous title and bring glory to their families?
Every horse in the DarleyGo universe is unique, with distinct abilities and characteristics according to its pedigree.
There are three dominant bloodlines in the DarleyGo universe: Darley, Areo, and Hayato. Each one possesses different abilities and personalities, which directly impact how a horse performs during the race.
DarleyGo's main gameplay centers around three modes: Racing Mode, Training Mode, and Breeding Mode.
Racing Mode (PvP)
In Racing Mode, players compete against up to 12 other active players in a regular or special racing event for glory and honour while earning our SPL tokens. There are six levels of racing: Griffin and Levels 1–5.
All unraced horses will start from Griffin, then work their way up. Higher levels come with a bigger prize pool, but they also come with more challenges. Race events will be hosted 24/7 with world-class 3D modeling and live streaming style.
Trainer Mode (PvE)
In Trainer Mode, you can discover more about your horses' abilities and character. Your horses are full of endless potential for you to explore.
Players can level up their horses by training with our NPC DarleyHorses or with other players to earn extra experience points while collecting SPL tokens.
Breeding Mode
Breed your own NFT horse! To be successful in the breeding industry requires a massive study of your horses' pedigree and ability, just as how it is in the real world of actual horse racing games.
Apart from generation types, pedigree and ability badges also play a big parts in our breeding design. In addition, DarleyGo introduces the "mutation probability" in the game's breeding system, which increases the possibility of producing champion horses.
DGE token:
DarleyGo's governance token used for breeding, special race rewards, staking, voting, and other exclusive access in the future.
$DGE is the governance token used in the DarleyGo universe. It will be primarily used for breeding, staking, voting, special rewards, and the in-house marketplace.
Token Name
DarleyGo Essence Token
Token Symbol
DGE
Token Type
SPL
Total Supply
1,000,000,000 $DGE (1 Billion)
Blockchain
Solana Chain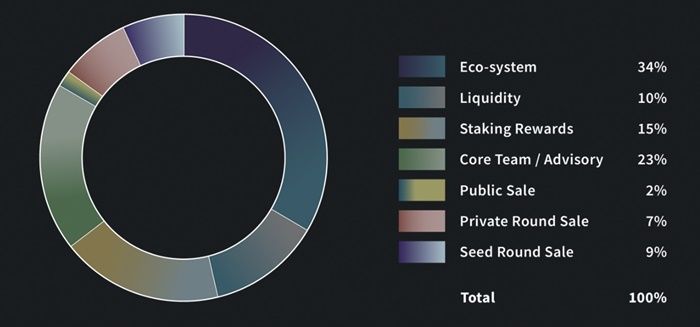 Ability Badge
We've designed an ability badge system that helps players understand their horses better. There are two different categories of badges: ability and character badges.
– Ability badges include factors related to the horse's ability: Best performing distance, and running style.
– Character badges include factors related to the horse's own character: Health, RaceTrack Adoption, and Mental Condition.