CTHAI token, what is it for? Find out more about the CashThai project, its features and direct access to its official website.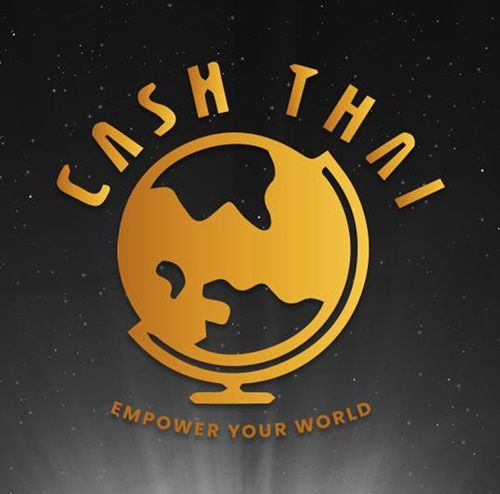 CTHAI is the token of the CashThai platform. This platform provides an ecosystem of services through an easy to use interface. It provides full transparency and traceability.
CashThai will also develop a wallet that stores CTHAI tokens in a decentralized manner for easy storage and transfer.
CTHAI vision:
This project was founded on the belief that everyone should have control over their money, their data, and their identity. The creators of the project believe that decentralization is the key to empowering people around the world to better protect their rights, and that we are helping the world move in that direction by accelerating the transition to crypto-currency adoption.
Mission:
Accelerate the world's transition to crypto-currencies.
Accelerating the transition to crypto-currency adoption means being able to help people around the world to :
Control their money
Protect their identity
Advantages:
Financing Level Stability – System Security – Financial Safety – Multiple Cryptocurrency Support – Efficient Customer Service.
Use of Funds
The funds received in sale will be allocated as follow (proportion can change based on business needs):
40% product development: development of the CTHAI platform
30% business development and strategic partnerships
20% communication and marketing
10% reserve funds: provide liquidity for future monetary policies and plat- form functionalities
CThai is an asset-backed token, which means tokens will be backed 100% by CThai platform.
The CTHAI uses state-of-the-art technology power by TRON smart contracts. Security features are implemented on the very fundamental level possible – inside TRON smart contracts. Best security services are used to authorize transactions inside the network.
The future of CTHAI:
The main objective of the monetary policy applied to this token is to make it a global crypto-currency.
To achieve this, CTHAI will need to adhere to the following principles:
Simplicity and high speed of transactions
Exchange rate stability and predictability against U.S. Dollar
Better Market cap value
This ecosystem will be launching it's own digital card , which can be utilized to redeem/payment at merchant outlets all over Far East Asia followed by many Countries to come on its platform.
The platform will also launch its own wallet to help holders and users track real-time balances and transactions and more to be announced at a later date and available on Android and IOS platforms.