Bullet (BULL), a fully operational BSC project explorer platform. It is a project explorer for the entire BSC network with rapid integration.
Bullet plans to leverage blockchain technology to ensure a seamless investment experience and wants to help customers find project gems as early as possible.
If the decentralized finance news interests you, then here is a platform that you absolutely must know.
Bullet is Fast, Reliable and Accessible.
Have you been waiting for the Сoinmarket or CoinGecko to update their coin list for 2 weeks? With Bullet, you can get a listing absolutely free of charge at launch.
For developers, we offer code-level integration and automatic merging for a small fee.
For users, we offer convenient functionality for tracking your current portfolio: lightning-fast PancakeSwap price updates, profitable and unprofitable positions, trend analysis, limit orders on PancakeSwap, and monitoring of holders and whales. This will allow you to predict the movements and direction of your investments more accurately. No more unexpected moves in your holdings! As additional functionality, we are also presenting a token staking platform. More stability during unstable periods!
Our automatic system monitors the dynamics on all projects, large holders, surges in volume, and the flow of funds from large whales, which will ensure you don't miss the next BSC gem and let you invest wisely. The $BULL token will be used as a utility token, providing holders with stable growth in their investments.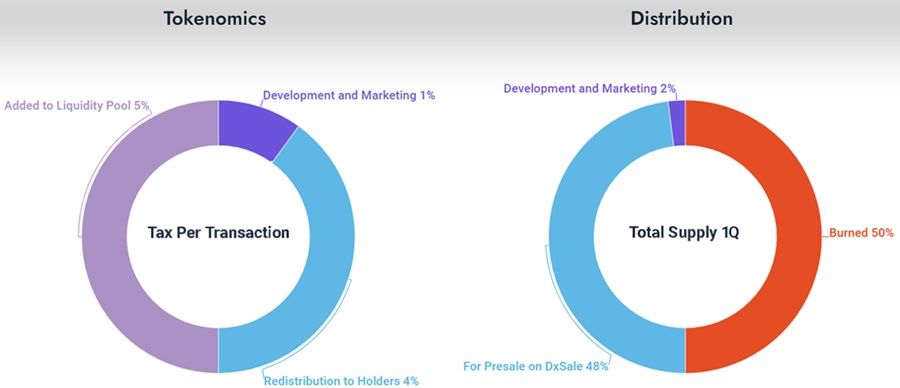 Features:
Market Explorer
Integrate on the code level and update information about the project in seconds. Track the newest gems on the BSC network and their price in real-time.
Limit Orders
Trade on PancakeSwap with limit orders like on a centralized exchange. Manage your funds even in your absence. Say no to sleepless nights.
Analyze & Stake
Monitor the flow of funds and keep track of where the whales and the largest holders are going. Stake $BULL. Analyze chart with automatic TA instruments.
Bullet, FAQ:
How do i buy $BULL?
$BULL will be available for purchase on PancakeSwap (v2) after pre-sale on the DxSale app. To buy during the pre-sale, please follow this guide:`
After the pre-sale announcement, chat will be muted and a link will be provided one minute before pre-sale starts (to avoid bots). You need to open the link, connect your wallet (MetaMask, TrustWallet), type your contribution in BNB, then click "CONTRIBUTE".
What are your plans after the launch?
We will be listed on CMC, CG, BlockFolio, TrustWallet, CoinHunt, apply to Unirocket, etc. as soon as possible. After that, we will focus on staking and explorer platform development with constant delivery of AMAs, promotions, and development updates.
Contract address?
0x1f8fc5470846011646c4cb05cf235b47d5a7ade6