Atlo Protocol, what is it? A.T.L.O. is a space industry acronym for Assembly, Test and Launch Operations. Information and direct access to the protocol.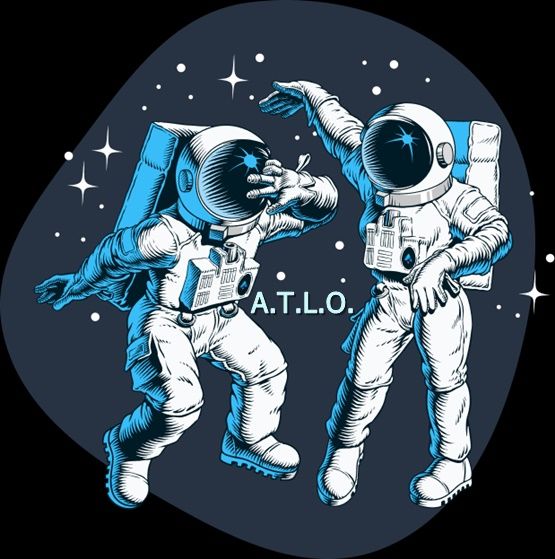 Atlo Protocol brings the familiarity of Terra and Cosmos governance to the process of launching tokens. It enables the Terra community to govern and vote on the ideas, projects and applications that should be launched into their Terra Ecosystem in the same way that Terra, Anchor and others are governed today.
Discover a protocol that does not go unnoticed in the news of decentralized finance, here are its characteristics and future projects.
Stakers of $ATLO Token vote on proposals that determine the direction of the Protocol, from what will launch on the platform to the parameters that manage the governance and launch procedures. Launchpads have a significant challenge to ensure their process is fair to both launchers and investors. That does not mean it needs to be complex, confusing or unfair to those participating in the process.
Atlo is a launchpad where all decisions are made through community governance. Builders engage with a committed, informed and liquid community dedicated to supporting great ideas. Investors decide what gets launched.
Participation is fundamental to this protocol. By incentivising the desired behaviours in Atlo Protocol, investors are rewarded with allocations and other benefits. For launchers, knowing they get access to investors with a proven track record who are investing for the long term makes it an attractive environment for everyone involved in Atlo Protocol.
Atlo Protocol is built to be extensible and flexible as the process of governance, investment and launching means it iterates and evolves over time. Atlo will continue to evolve the governance process as Cosmos governance evolves.
This ecosystem doesn't represent one approach to launching; it will continue to offer new launch methods as more research and development is done in this space. It will always need to be improved. Atlo facilitates project launches without teams taking on all the challenges of launching tokens. This allows launchers to focus on building their best product possible at their most critical time of development while Atlo provides the best launch experience possible.
Upcoming Projects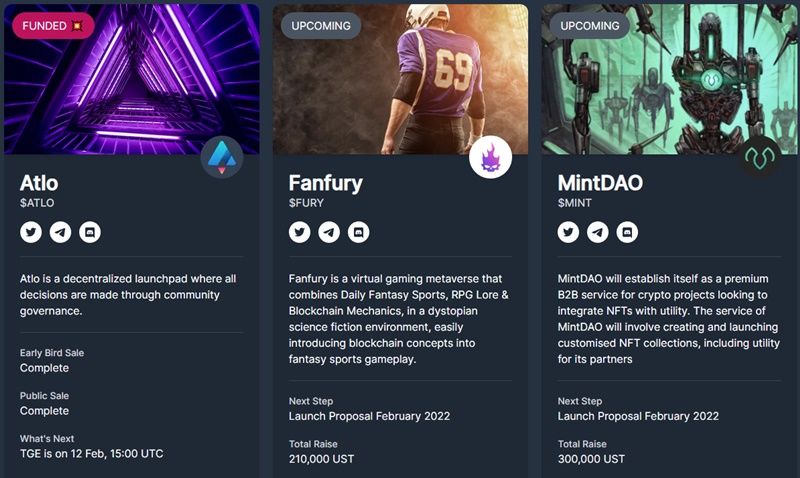 Atlo Rating
Atlo investors will be rated according to their participation in Atlo and the wider Terra Ecosystem. This ensures those investing the time, effort and capital to participate in IDOs are fairly rewarded. The Atlo Rating calculates the quality of each investor by analysing their investment participation on an on-going basis.
The objectives of this protocol mes-based participation in the platform:
Incentivise forward-looking investor behaviours
Provide a balanced mechanism that prevents abuse of a single metric to beat the system
Allow new participants the opportunity to work towards a good rating and for poor and dormant participants to be demoted