Alt Markets, introduction. Discover the objectives and characteristics of this ecosystem as well as its official website.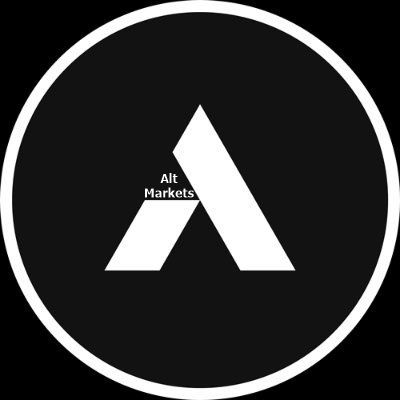 Alt Markets is a protocol that enables anyone to launch & trade synthetic markets.
If you are interested in the world of cryptos, better yet, you like decentralized Bitcoin trading, then this protocol should interest you.
What Is A Market?
Markets are 1-32 character identifiers, in categories such as coins /bitcoin, memes /doge, concepts /artificial-intelligence, people /elon-musk, politics /donald-trump, economy /inflation, sports /real-madrid, and so on.
If a market doesn't exist yet, a new one is automatically created when a user opens the first position.
Alt Markets, introduction:
Alt Markets is an open source, easy to access protocol for launching and trading synthetic markets. The markets are infinite, anything that fits in 1-32 characters. Users can long/short any market by transferring ETH/BNB/MATIC/AVAX.
Why Another DEX Protocol?
People like to trade. People like markets with good liquidity. People don't like rugs and scams. We've built a new protocol because we didn't find an existing protocol that solves all of these problems. Make your first trade to see how simple it is.
The Protocol
Alt Markets is a novel DEX protocol that enables users to create and trade synthetic markets with deep liquidity.
Markets for Anything
You can create markets for any idea and concept – you'll have a tradable market live within a few minutes.
System Liquidity
Markets are fully decentralized contracts with system-backed liquidity (no possibility of rugs & scams).
Trade Easily
Search for an existing market, or create a new market by making the first transfer. It's super simple.
Alt Markets, how does it work?
Users can open a position on markets by transferring ETH/MATIC/BNB on one of the supported chains (Eth, Bsc, Arbitrum, Polygon, Avalanche). A position can be closed anytime to return the new position value at market price. Transfers incur a fee of 0.5-1% to prevent market manipulation and fund development. Markets are fully decentralized, and cross-chain transfers are confirmed & sent automatically within 2-5 minutes.
How to create a Market?
You can create a market by visiting alt.markets/MARKET with the desired market identifier (1-32 chars). Once you make the first transfer, the new market is automatically initialized and becomes tradable by anyone.
Liquidity
Liquidity on Alt Markets is based on a new mechanism and supports all decentralized markets on the platform.
Like Uniswap, this protocol uses an automated market maker (AMM) function (modified to support two-way trading). This system uses the XYK model to support long and short positions (as opposed to Uniswap, which currently only supports long positions).