AlgoBlocks and its token: ALGOBLK. Learn more about the goals of this project and its official website.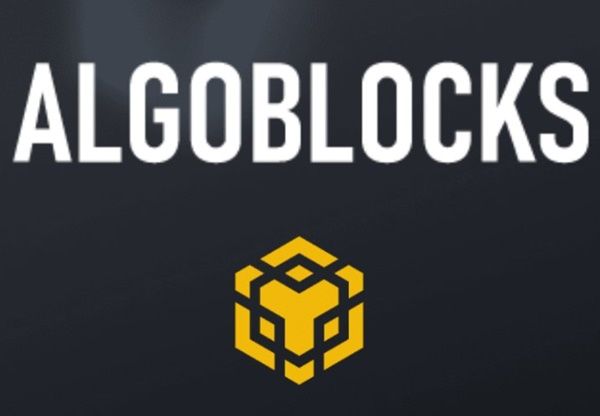 Algoblocks, discover an ecosystem that will allow you to invest optimally while automating your DeFi investments. This will be your entry portal, you will be able to do everything from a single platform. This is a great way to optimize your DeFi portfolio in a simple and transparent way.
Algoblocks, a few words from the team:
In recent years distributed ledger technologies have led to a blooming DeFi space and increased disruption of the traditional financial institutions. Part of this disruption is through an increased interest rate of a considerable higher return on the invested virtual assets either through staking or yield farming or through services that can only exist within the blockchain realm, such as Flashloans, Automated Market Making pools, etc.
Even though the DeFi space offers a universe of different products or services, we observed a low number of users compared to the total number of blockchain users. For example, if we compare the number of users active on the centralized crypto exchanges such as CoinBase or Binance, the numbers are well beyond 50 Million active users; however, the numbers dwell in comparison to around 3 Million users within the DeFi space.
Based on our research and discovery, we found that even simple tasks like bridging and staking are intimidating for most crypto users. Currently, most of the products are trying to remove this friction in the DeFi experience through aggregation. Aggregating multiple DeFi products or services doesn't lower the entry barrier or eliminate the need to have the technical knowledge to know how to use them.
The solution:
That's why Algoblocks aims to create an ecosystem where a layer of smart contracts abstracts all manual steps, removing the barrier of technical know-how and facilitating user interaction with existing DeFi protocols.
ALGOBLK Token Utility
Here is the token issued and utilized on the AlgoBlocks platform.
ALGOBLK tokens are used to reduce trading fees, stake for benefits and subscribe to pre-programmed algorithmic templates
Reduce Trading Fees: Get 25% off trading fees by paying with ALGOBLK tokens
Stake to:
Trade Free: Stake 1:1 value tokens to trade commission free up to the staked amount and also earn inflation interest
get platform benefits: Stake ALGOBLKS to get auto stablecoin switching service
keep your strategy private: Keep your AlgoBlocks private by staking at least USD 300+ worth of ALGOBLK tokens
Universal Gas Token ("UGT"): Use ALGOBLK tokens to settle gas fees on any chain**. We will liberate you from your need to have ETH, Matic or BNB to do transactions on different chains, trade easily knowing we will do the swapping and gas fee settlement for you at the backend.
Algoblocks in a nutshell:
Algoblocks provides a simple platform for any user to access multiple DeFi products to invest in and create a personalized DeFi portfolio based on machine learning.
The platform offers out-of-the-box services, requiring no technical knowledge, while providing a seamless user experience.