YCLUB, what is it? Discover the characteristics and objectives of this ecosystem and the direct access to its official website.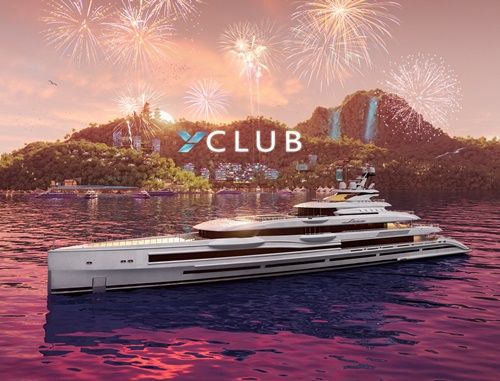 YCLUB is committed to revolutionizing the Super Yachting industry through web3 tools and systems including NFTs, DeFi, and Metaverse experiences.
YCLUB, environment of its ecosystem:
The emergent NFT market suffers from a perceived division between digital and physical asset NFTs.
YCLUB's proposed NFT strategy blurs these lines. Furthermore, YCLUB's real-world asset ownership NFTs will be so unique that ownership validation is part of the value proposition: real-world asset-backed NFTs, with real utility, representing real assets.
YCLUB's NFT marketplace offers its members access to the exclusive world of Superyachts. Community members enjoy revenue share opportunities and member-only access in the Metaverse and IRL.
Through a fully integrated web3 system, YCLUB is able to provide non-expiring revenue opportunities, curated meet-ups in the Metaverse, and a VIP service for holders on par with the luxury experienced in the Super Yachting world.
Metaverse news with
YCLUB Metaverse
YCLUB will provide its community members with access to an immersive Metaverse. Each Superyacht NFT collection will be launched into our Metaverse, starting with the launch of the Metaverse Superyacht Lana a 107m Benetti Yacht. This Metaverse will provide a rich user experience of the Superyacht NFTs and act as a hub for the community.
The Metaverse not only acts as a social club to mesh the community together in the virtual – it also creates revenue streams. In addition, the Metaverse supports an eCommerce marketplace and events mechanisms where users may spend, invest, trade NFTs, and be rewarded in Bitcoin, Ethereum, USDT, or the native coin SYC. The revenue generated within the Metaverse will be divided between the YCLUB community and the Superyacht owners.
Here is a complete ecosystem that encourages users to remain on platform and trade their NFTs within the platform.
Owners of YCLUB NFTs are rewarded for holding NFTs to reduce the volume on the resale market. In addition, NFT owners can interact with one another in the Metaverse and transact with SYC as a currency: the possibilities are endless in YCLUB's Metaverse.
Please follow and like us: