Xircus platform, what is it? Discover its usefulness, characteristics and direct access to the platform.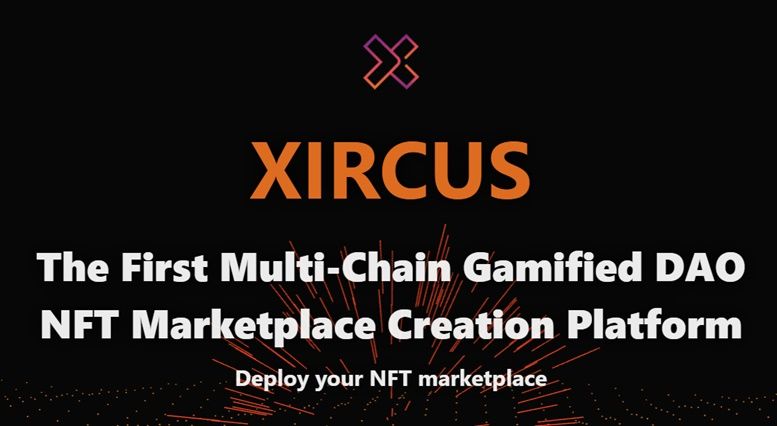 Xircus is the world's first multi-chain gamified DAO platform that allows users to create and deploy custom NFT marketplaces.
In a few easy steps, Xircus users can create and launch a personalised NFT trading platform absolutely free of cost.
A powerful, unique, and automated tool that empowers artists, influencers, content creators, collectors, and brands by allowing them to create a personalised NFT marketplace, Xircus is a pan-dimensional gateway to the world of non-fungible digital assets.
The decentralized software as a service (DSaaS) model makes the platform accessible to all. It is the easy, secure, time-efficient, and cost-less way to develop a personal market for your NFTs.
NFT news with a unique platform, here are the details.
Xircus, its goal:
Unleash the power of decentralized NFT marketplaces, give creators what they deserve and let them own their content.
We can see that influencers, creators, have often lost the ownership of their content when they put it online.
So imagine for a moment that they could not only not lose their complete right on their creation but also that they could monetize it directly.
Indeed, if we take the musical artists, they only earn a fraction of what they could earn with the music they produce. Imagine if they could earn what they deserve?
Xircus helps influencers, brands, token creators, dapps or crypto enthusiasts to bring NFTs to mainstream users. It's a zero-cost decentralized solution to help kickstart your NFT journey in just a few minutes.$
Xircus, 4 points to know:
DEPLOY IN MINUTES
No development experience needed to deploy your own NFT marketplace where creators and collectors can buy and sell their NFT items.
COST-LESS TECHNOLOGY
Building and securing tech infrastructure is costly, time-consuming and messy if not done right. Building complex smart contracts can also add up to the cost. We just made it available for you.
START LOCAL, EARN GLOBAL
Grow your marketplace locally with global reach, we help to cross promote with others marketplaces to introduce cultures and creativity from different countries and regions.
YOUR OWN ECOSYSTEM
Deploy your community NFT marketplace locally and welcome creators and collectors from your community, other NFT marketplaces and from the world.
Want to know more?