Why Virgo? Find out what specific need the Virgo platform and its token VGO meet.
Virgo: a high-performance cryptocurrency for the creation of decentralized applications.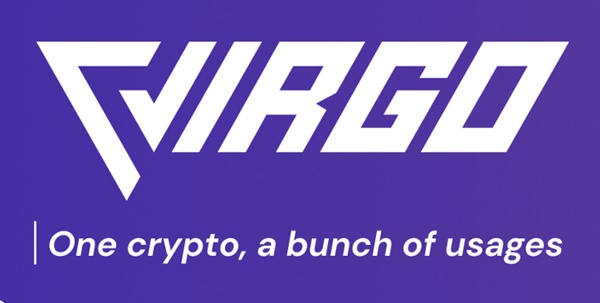 Since its emergence, blockchain has demonstrated that it can allow the creation of a more fluid economy, with no trusted third party.
This makes it possible to improve many industries where the need for trust is a problem, such as finance, data management, or even supply chains.
However, this technology, which should already be a standard in these sectors, is struggling to take hold due to its complexity. Indeed, there are currently as many different blockchains as there are projects,
thus mitigating its advantages.
While blockchain enables more fluid exchanges, we find ourselves constantly having to own and exchange a large number of currencies depending on our use, with real complexity and difficulty.
At the same time, we have to trust in a multitude of different blockchain technologies and actors who make up this multitude of projects, thus reinforcing contradictions.
This multiplication of the number of solutions is in part due to fundamental problems related to what is called the "blockchain trilemma", namely: scalability, security, and decentralization.
Apps have become an important part of our digital ecosystem and will be used more and more everywhere, including in decentralized finance.
With their increasing use, key issues such as availability, throughput, assurance of software authenticity, intellectual property protection and user rights have been raised. authenticity of software, intellectual property protection and user rights have become key issues. of application developers have become issues that have a significant impact on ecosystem.
With Virgo, discover the first decentralized application distribution platform that uses a distributed file system to distribute applications.
In our white paper, we present the first decentralized application distribution platform that uses a distributed file system to address these mentioned.
Virgo, what is it and how does it work?
This "store" of applications works autonomously. Easy to use, it can remedy some of the major inefficiencies we see today.
The technology can eliminate all the middlemen and will create a new ecosystem:
Users will get virgocoins (VGOs) that, once stored in their wallets, can be used directly to buy services and use applications.
Some applications will be free or even remunerative thanks to the distribution of VGOs via integrated advertisements or by passive mining (the user's PC will be mined when not in use).
Once users have acquired virgocoins, they can simply spend them on their favorite applications, creating a circular system. their favorite apps, creating a circular economy.
To guarantee the decentralization of the application validation process while protecting users, anyone can create and maintain a list of recognized applications and user reviews about it. Popular lists are offered by default to the user, but one can import any list to enlarge it's possibilities.
Building a better internet. $VGO
VIRGO in a nutshell:
1. A POWERFUL, INTEROPERABLE CRYPTOCURRENCY
that can scale to thousands of dApps while remaining secured and decentralized, acting as a support layer to any blockchain via relays and atomic swaps.
2. A DECENTRALIZED APPSTORE
to simply and trustlessly distribute applications, making them accessible and interconnected, everything in one place.
3. BUILD APPLICATIONS
that take advantage of decentralization, creating an ecosystem where every dApps benefit from each other and where users govern.