TipsyCoin, what is it? Metaverse game, discover its characteristics and its official website.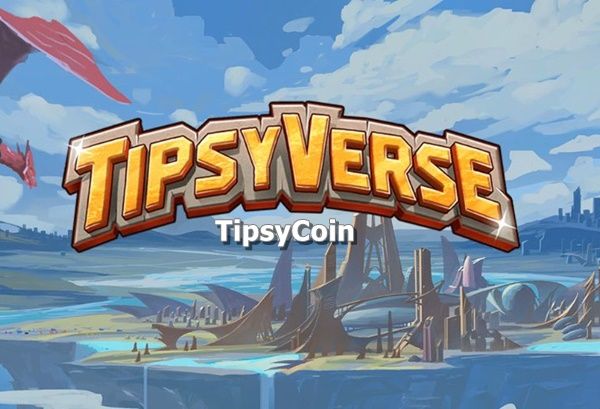 TipsyCoin is a new GameFi project, containing a 'tax on transfer' primary token named.
TipsyCoin will launch on the Binance Smart Chain (BSC), an ERC721 NFT collection launching in
April on Ethereum Mainnet, and a Minecraft world & blockchain plugin with a dedicated in-game currency launching shortly afterwards.
TipsyCoin and TipsyVerse ecosystem:
TipsyVerse seeks to reward its players with both cryptocurrencies as well as NFTs (Non-Fungible Tokens). Having NFTs as rewards is a relatively new concept that some now term "Play-to-Own".
In TipsyVerse, NFT assets such as weapons, mounts, land, and companions (pets) can all help a player in-game. When a player receives an NFT as a reward, they can either equip them to further improve their gameplay or sell it to others for a profit.
Unlike traditional games where items merely exist in the in-game item menu, TipsyVerse NFTs are actual assets that exist in the player's crypto-wallet, and players can choose to do whatever they please, including selling them on a secondary NFT marketplace like OpenSea.
The acquisition of NFT assets can thus be seen as another avenue for players to earn from. By having both cryptocurrencies as well as tradeable NFTs as rewards, TipsyVerse's P2E structure is novel and holistic.
Use TipsyCoin in TipsyVerse, an open-world metaverse game. This is the new era where the physical and virtual worlds collide, giving birth to your own digital identity. Explore, socialize and earn in this immersive dimension.
As a hyper-deflationary coin with passive rewards, leave $tipsy in your wallet to earn more of it.
Stake $tipsy for in-game benefits.
The highly anticipated TipsyVerse 1.0 will be launching in Q3 2022 on Minecraft. TipsyVerse's decision to develop version 1.0 on Minecraft is based on speed to market.
At the official launch in Q3, players will be able to spawn and use their NFTs in the game, and P2E activities will happen shortly after.
P2E projects on Minecraft have seen a surge in demand. The team is expecting an influx of players as the Minecraft environment hosts over 140 million active players globally.
Please follow and like us: