The Winkyverse, the basic information of this ecosystem. Learn about the features of this project, its benefits and more.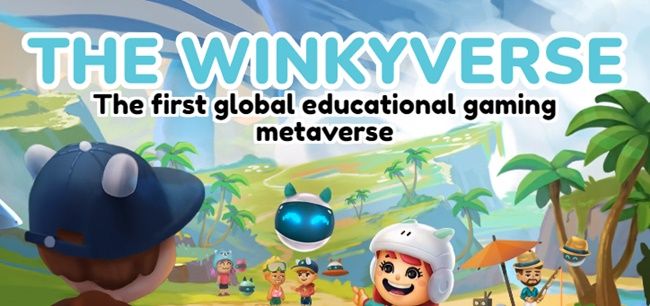 The Winkyverse is an immersive and positive universe which offers meaningful gameplay as well as empowering experiences for everyone.
The Winkyverse Kids provides a rich and yet totally free and unmonetized environment. Adults on their end can access dedicated content and full NFT-enabled game experiences.
The Winkyverse vision:
A few words from the team:
As creators of The Winkyverse, we think there should be no boundaries to personal growth and human education.
We also believe that learning is more efficient and impactful when accessed from a vibrant environment through fun and memorable experiences. We came to the conclusion a gaming metaverse will be the ideal place for educational content. We are convinced Web 3 and education are meant to converge and we want to be pioneers in this revolution.
Truly for all ages
This project proposes two distinct entry points.
The Winkyverse Kids is totally free, with no monetary elements or ads, and provides families with kid-safe games. The adults' version features differently curated content and a tokenized games economy.
Educational and ethical
This ecosystem offers both fun gameplay and instructive content with real educational value: children, as well as adults, have the opportunity to learn. An ethics committee and editorial charter ensure a secure, positive, and adapted experience for all.
And this is why this ecosytem will mark for a long time the metaverse news and certainly also that of the NFT.
The Winkyverse Gameplay
The Winkyverse is an NFT-enabled multiplayer online world where players can:
Create and customize their own avatar and robotic companion
Explore and discover in a large open world
Gather materials and craft items
Play user-generated activities
Complete educational courses and content
Level-up their character and bot
Buy and sell materials, items, gear, cosmetic customizations, and more on the marketplace
Buy and sell land which can be built on and customized
Convert their Winky Coins into real money to generate revenues
Collect passive in-game rewards for land ownership
Discover partner content in cities located on the backs of gigantic animals
Team up with friends and meet new people as they travel the world
Complete quests
…and more